Cin7 Übersicht
Was ist Cin7?
Cin7 ist die automatisierte Bestandsverwaltungsplattform für Marken, deren Umsatz über 1 Million US-Dollar steigt. Cin7 synchronisiert ihre Lagerbestände mit Verkäufen und Bestellungen über jeden physischen und Online-Vertriebskanal und automatisiert Bestellprozesse für mehr Effizienz. Cin7 eignet sich nicht so gut für Vermietungen oder Asset Management. Marken, die Produkte verkaufen oder vertreiben, verwenden Cin7, um Kosten niedrig, Margen und Cashflow hoch und den Lagerbestand auf dem richtigen Niveau zu halten.
Cin7 Übersicht
Kosten
Preisoptionen
Preis-Leistungs-Verhältnis
---
Cin7 Funktionen
Märkte
Vereinigte Staaten von Amerika, Kanada, Vereinigtes Königreich, Australien, China
und 5 weitere
, Indien, Japan, Deutschland, Brasilien, Mexiko
Unterstützte Sprachen
Englisch
Medien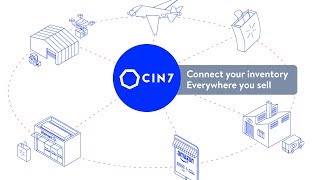 Cin7 Bewertungen
Cin7 Bewertungen
Preis-Leistungs-Verhältnis
4,1
86%
haben diese Anwendung empfohlen
While challenging to learn and deploy, it's unique feature set and capabilities mean they don't have any one direct competitor and you'd have to piece together multiple platform and cloud services to get the same level of features and functionality.
---
We're really happy to transition to cin7. We'd rather train ourselves and invest in our time than train a new hire.
We'd happily recommend to colleagues!
---
Trying to move our inventory management system to a cloud based one and one that links directly with Xero accounting software.
'Onboarding' process was not finished during the time line that Cin7 dedicated to onboarding. Once this deadline elapsed we've been drowning in bugs that we can't get help with. Usual response is 'we're sorry - someone will get back to you in 48 hours.' no one does then we have to keep chasing them for weeks...
---
Cin7 has covered our basic needs of managing inventory and orders. The product itself is strong but it is hamstrung every step of the way so far by a support team that is underwater and clearly under supported. We hoped that we could use some of the extra features like EDI integrations and forecasting, however the challenge in just getting the base system set up and working smoothly is causing us to doubt that is even possible.
---
Vergleiche die Gesamtbewertung mit Alternativen
Mit Alternativen vergleichen
Vergleiche Nutzerempfehlungen mit Alternativen
Mit Alternativen vergleichen
Cin7 Preis
Cin7 Preis
Preis-Leistungs-Verhältnis
Vergleiche das Preis-Leistungs-Verhältnis mit Alternativen
Mit Alternativen vergleichen
Cin7 Funktionen
Cin7 Funktionen
Abrechnung & Rechnungsstellung
Anpassbare Berichterstellung
Automatische Benachrichtigungen
Berichterstattung und Statistik
Echtzeit-Berichterstattung
Vergleiche Funktionen mit Alternativen
Mit Alternativen vergleichen
Kategorien
Cin7 Häufig gestellte Fragen
Cin7 Häufig gestellte Fragen
Weiter unter folgen häufig gestellte Fragen über Cin7.
F. Welche Preispläne bietet Cin7 an?
Cin7 bietet folgende Kostenpläne an:
Preismodell: Abonnement
Gratis Testen: Nicht verfügbar
F. Was sind die Hauptfunktionen von Cin7?
Wir haben keine Informationen über die Funktionen von Cin7
F. Wer sind die typischen Nutzer von Cin7?
Cin7 hat die folgenden typischen Kunden:
Kleine Unternehmen, Großunternehmen, Mittlere Unternehmen
F: Welche Sprachen werden von Cin7 unterstützt?
Cin7 unterstützt die folgenden Sprachen:
Englisch
F. Welche Preispläne bietet Cin7 an?
Cin7 hat folgende Preismodelle:
Abonnement
F. Unterstützt Cin7 mobile Geräte?
Wir haben keine Informationen darüber, welche Geräte Cin7 unterstützt
F. Mit welchen anderen Applikationen integriert Cin7?
Cin7 kann in folgende Anwendungen integriert werden:
9 Spokes, Capsule, Crossfire Cloud EDI, Magento Commerce, Mailchimp, QuickBooks Online, QuickBooks Online Advanced, SphereWMS, Starshipit, Xero
F. Welche Varianten der Kundenbetreuung bietet Cin7 an?
Cin7 bietet folgende Optionen für Kundensupport:
Online-Support, Telefon-Support, Wissensdatenbank, Video-Anleitungen, Häufig gestellte Fragen