Toggl Plan Übersicht
Was ist Toggl Plan?
Teamweek ist eine webbasierte Lösung für Aufgabenplanung, Projektmanagement und Teamplanung. Nutzer erstellen und planen Aufgaben mithilfe der Drag-and-Drop-Oberfläche und erstellen so eine farbcodierte Zeitleiste der zu erledigenden Arbeit. Teammitglieder können in Gruppen eingeteilt werden, sodass für jede Gruppe separate Zeitpläne erstellt werden können. Nutzer können nach Projekten gefilterte Aufgaben, ihre eigenen Aufgaben als Liste oder Zeitplan sowie einen Kalender mit dem Teamzeitplan in einer Wochen- oder Monatsansicht anzeigen. Teamweek zeigt auch an, ob Teammitglieder anhand der vom Nutzer eingegebenen geschätzten Aufgabendauer im Vergleich zu einem Standardarbeitstag von 8 Stunden überbucht sind.
Nutzer können unterschiedliche Zugriffsrechte für Teammitglieder einrichten und festlegen, ob sie Ereignisse und Zeitpläne bearbeiten oder nur anzeigen können. Teamweek ermöglicht Nutzern außerdem, gesetzliche Feiertage für jedes Teammitglied aus einer Auswahl verschiedener Länder, darunter Australien, Brasilien, Kanada, Dänemark, Finnland, Frankreich, Deutschland, Indien, Italien, Polen, Russland, Spanien, Schweden, Taiwan, Großbritannien und die Vereinigten Staaten, festzulegen.
Durch die Integration mit Trello und Basecamp können Nutzer, Aufgaben und Projekte importiert werden. Mit der Erweiterung von Teamweek für Google Chrome können Nutzer Aufgaben innerhalb von Asana, Jira, GitHub, Bitbucket und mehr an Teamweek senden. Dabei können die Start- und Schlusszeit der Aufgabe festgelegt werden, die Nutzern zugewiesen, oder ohne Zuweisung an den Aufgabenbestand gesendet werden können. Durch die Integration mit Toggl haben Nutzer die Möglichkeit, die bereits geleistete Arbeitszeit anhand ihrer Teamweek-Zeitpläne zu verfolgen.
Toggl Plan Übersicht
Kosten
Preisoptionen
Preis-Leistungs-Verhältnis
---
Toggl Plan Funktionen
Märkte
Vereinigte Staaten von Amerika, Kanada, Vereinigtes Königreich, Australien, China
und 5 weitere
, Indien, Japan, Deutschland, Brasilien, Mexiko
Unterstützte Sprachen
Englisch
Medien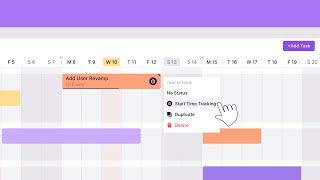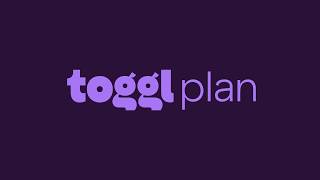 Toggl Plan Bewertungen
Toggl Plan Bewertungen
Preis-Leistungs-Verhältnis
4,6
95%
haben diese Anwendung empfohlen
I have used Teamweek to help myself keep on track and on target with my projects.
---
I would have to say the customer service is exceptional. As a non-profit, we are limited in the resources we can use and the Toggl Plan team has been super helpful in working with us to meet our needs. When I first started in my current position I was a bit lost on how to organize everything and keep my team on track. We have a lot of processes in place that are similar but I felt like we needed something a bit more simple. After a lot of research, I decided Toggl Plan (previously Teamweek) seemed like the best option. They strive to offer new features and it has been a great improvement for our teams productivity.
---
Positive. Good for generic task and planner planning (not for fullscale proj planning tho with dependencies etc, but thats not what I wanted). Needs better project integration (I don't understand it and trying to split up projects resulted in data loss, so just made all different projects parts of one big project.. Tasks (bizarrely called Icebox) is a bit of a chore. No one uses tasks by hours and minutes (has the dev ever done any PM?), so drop that in favour of making it really easy to set a number of days without having to chose dates. That said, tasks v useful, and drag and drop between folders etc excellent (provided you use with care).
---
I arrived to Toggl plan by serendipity looking for pomodoro Toggl tracker Feature.
I love to try new tools and Toggle tracker is almost a must have productivity tool to me.
Very comfortable to make plans and divided them in logic tasks, with a really nice look and and feel.
A small and lovely usability detail: You don't have to press edit or save to make changes on cards, totally comfortable feature when you are in planning meetings
---
I had spoken to a handful of platforms and tried the free trials of others, and they just wasn't what I needed. When I found Toggl Plan there was no looking back. It has the high level functionality of assigning weekly capacity so I can plan my weeks/months accurately, with the more in depth phases, tasks, milestones, etc that is needed on an individual project level. There is the ability to include larger teams, and I can share the project timelines with my clients to track progress and be o the same page.
It is very simple and intuitive to use.
---
Vergleiche die Gesamtbewertung mit Alternativen
Mit Alternativen vergleichen
Vergleiche Nutzerempfehlungen mit Alternativen
Mit Alternativen vergleichen
Toggl Plan Preis
Toggl Plan Preis
Preis-Leistungs-Verhältnis
Vergleiche das Preis-Leistungs-Verhältnis mit Alternativen
Mit Alternativen vergleichen
Toggl Plan Funktionen
Toggl Plan Funktionen
Automatische Benachrichtigungen
Berichterstattung und Statistik
Werkzeuge zur Zusammenarbeit
Vergleiche Funktionen mit Alternativen
Mit Alternativen vergleichen
Kategorien
Toggl Plan Häufig gestellte Fragen
Toggl Plan Häufig gestellte Fragen
Weiter unter folgen häufig gestellte Fragen über Toggl Plan.
F. Welche Preispläne bietet Toggl Plan an?
Toggl Plan bietet folgende Kostenpläne an:
Beginnt ab: 8,00 $/Monat
Preismodell: Abonnement
Gratis Testen: Verfügbar
F. Was sind die Hauptfunktionen von Toggl Plan?
Wir haben keine Informationen über die Funktionen von Toggl Plan
F. Wer sind die typischen Nutzer von Toggl Plan?
Toggl Plan hat die folgenden typischen Kunden:
Kleine Unternehmen, Non-Profit, Freie Mitarbeiter, Mittlere Unternehmen
F: Welche Sprachen werden von Toggl Plan unterstützt?
Toggl Plan unterstützt die folgenden Sprachen:
Englisch
F. Welche Preispläne bietet Toggl Plan an?
Toggl Plan hat folgende Preismodelle:
Abonnement
F. Unterstützt Toggl Plan mobile Geräte?
Wir haben keine Informationen darüber, welche Geräte Toggl Plan unterstützt
F. Mit welchen anderen Applikationen integriert Toggl Plan?
Toggl Plan kann in folgende Anwendungen integriert werden:
Google Calendar, Slack, Slack, TMetric, Toggl Track
F. Welche Varianten der Kundenbetreuung bietet Toggl Plan an?
Toggl Plan bietet folgende Optionen für Kundensupport:
Wissensdatenbank, Online-Support, Häufig gestellte Fragen, Video-Anleitungen