ezyVet Übersicht
Was ist ezyVet?
ezyVet ist ein cloudbasiertes Tierarztpraxis-Verwaltungssystem, das die Art und Weise revolutioniert, wie Tierarztpraxen funktionieren. Die Tierarztsoftware von ezyVet ist nutzerfreundlich und vollständig in Xero und Smart Flow Sheet integriert.
Die Software ist cloudbasiert, d. h. Zugriff ist jederzeit, überall und auf jedem Gerät möglich – lediglich eine Internetverbindung wird benötigt.
Die ezyVet-Software wurde in Zusammenarbeit mit Tierärzten entwickelt, um die Bereitstellung einer umfassenden und praktischen Verwaltungslösung für Veterinäre sicherzustellen. Basierend auf Open-Source-Webtechnologie ermöglichen schnelle Updates eine sofortige Anpassung im gesamten Programm. Das bedeutet, dass ezyVet auf bestimmte Situationen zugeschnitten werden kann. Ob für Allgemeinpraxen, Spezialisten, Überweisungskliniken, mobile Praxen, Praxen für Pferde oder Kühe – ezyVet kann gemäß bestimmten Nutzeranforderungen erstellt werden.
ezyVet ist eine leistungsstarke, nutzerfreundliche und umfassende cloudbasierte Praxisverwaltungssoftware und ein Komplettpaket für Tierarztpraxen.
ezyVet Übersicht
Kosten
Beginnt ab
150,00 $/Monat
Preisoptionen
Preis-Leistungs-Verhältnis
---
ezyVet Funktionen
Märkte
Vereinigte Staaten von Amerika, Kanada, Vereinigtes Königreich, Australien
Unterstützte Sprachen
Englisch
Medien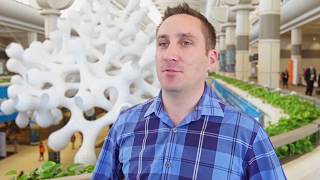 ezyVet Bewertungen
ezyVet Bewertungen
Preis-Leistungs-Verhältnis
4,6
98%
haben diese Anwendung empfohlen
Utilizing ezyVet along with Smartflow has really helped to capture fees and ensure we are not losing income due to medical record keeping errors.
---
ezyVet staff is great! Super helpful. Implementation was good. Staff is knowledgeable
---
This has been one of worst softwares I have ever experienced.
---
Overall our experience has been very positive. They were upfront about the work that would be involved in making the transition and were supportive of our team. Our implementation team was great and handled a very unique launch week involving COVID issues and outside stressors to the clinic team. They were patient and flexible with our team during the stressful time. Post launch the Ezyvet Support that I have worked with have been helpful and prompt in the follow up. I rarely have to wait for help on an urgent issue and it's great having 24/7 support for the system. I would recommend this as a great option for others moving to the cloud and just recommend that you prepare for a fair amount of work as you would any software transition.
---
We had a lot of kinks to work out in our start-up vet practice, as you might imagine, and although I had some minimal prior experience with Ezyvet and has been working for weeks to set up our practice on it... there were too many problems to count initially and that made me glad we did NOT go with PayJunction Their integrated merchant processor, or we would Have had a lot of invoices we could not have easily gotten paid for at time client and patient were ready to leave! That said.... now. A year later it would be fine. I do love the program now that I am feeling more confident using it, we literally discover new things we can do on it or ways of doing things differently every week. If I had to choose a practice management software again, I would still choose EzyVet.
---
Vergleiche die Gesamtbewertung mit Alternativen
Mit Alternativen vergleichen
Vergleiche Nutzerempfehlungen mit Alternativen
Mit Alternativen vergleichen
ezyVet Preis
ezyVet Preis
Beginnt ab
150,00 $/Monat
Preis-Leistungs-Verhältnis
Vergleiche das Preis-Leistungs-Verhältnis mit Alternativen
Mit Alternativen vergleichen
ezyVet Funktionen
ezyVet Funktionen
Abrechnung & Rechnungsstellung
Anpassbare Berichterstellung
Automatische Benachrichtigungen
Berichterstattung und Statistik
Integration in die Buchhaltung
Vergleiche Funktionen mit Alternativen
Mit Alternativen vergleichen
Kategorien
ezyVet Häufig gestellte Fragen
ezyVet Häufig gestellte Fragen
Weiter unter folgen häufig gestellte Fragen über ezyVet.
F. Welche Preispläne bietet ezyVet an?
ezyVet bietet folgende Kostenpläne an:
Beginnt ab: 150,00 $/Monat
Preismodell: Abonnement, Open Source
Gratis Testen: Nicht verfügbar
F. Was sind die Hauptfunktionen von ezyVet?
Wir haben keine Informationen über die Funktionen von ezyVet
F. Wer sind die typischen Nutzer von ezyVet?
ezyVet hat die folgenden typischen Kunden:
Kleine Unternehmen, Großunternehmen, Freie Mitarbeiter, Mittlere Unternehmen
F: Welche Sprachen werden von ezyVet unterstützt?
ezyVet unterstützt die folgenden Sprachen:
Englisch
F. Welche Preispläne bietet ezyVet an?
ezyVet hat folgende Preismodelle:
Abonnement, Open Source
F. Unterstützt ezyVet mobile Geräte?
ezyVet unterstützt die folgenden Geräte:
Android, iPhone, iPad
F. Mit welchen anderen Applikationen integriert ezyVet?
ezyVet kann in folgende Anwendungen integriert werden:
Amazon Chime, PayJunction, Smart Flow, Smart Flow, Vetstoria, Xero, Xero, Zoom
F. Welche Varianten der Kundenbetreuung bietet ezyVet an?
ezyVet bietet folgende Optionen für Kundensupport:
Online-Support, Häufig gestellte Fragen, Telefon-Support, Video-Anleitungen, Wissensdatenbank