Skedda Übersicht
Was ist Skedda?
Skedda ist ein Onlinebuchungs- und Planungssystem für Veranstaltungsorte. Ein Veranstaltungsort kann ein Gericht, ein Studio, ein Tagungsraum, ein Klassenzimmer, ein Hot-Desk oder sogar gemeinsam genutzte Geräte darstellen.
Der Skedda-Planer verfügt über eine Tages-, Monats- und Listenansicht mit Optionen für den schreibgeschützten Zugriff durch Nutzer, eingeladene Bucher und die Öffentlichkeit. Der Planer für einen Veranstaltungsort wird über eine eindeutige Subdomain mit erzwungenem SSL (HTTPS) aufgerufen und bei Google, Facebook, Twitter und Microsoft steht Single Sign-On zur Verfügung.
Administratoren von Veranstaltungsorten können Buchungs- und Preiskonditionen pro Ort sowie Regeln für gemeinsame Nutzung und Abhängigkeit erstellen. Zu den Einstellungen für Veranstaltungsorte gehören Buchungs- und Stornierungsfenster, die Möglichkeit, Nutzungsbedingungen hinzuzufügen, benutzerdefinierte Buchungsinformationen und die Integration mit vielen Anwendungen über Zapier. Skedda lässt sich ausschließlich in Stripe Payments integrieren und bietet die Möglichkeit zu Sofortzahlungen und späterer Bezahlung. Buchungsdaten können exportiert werden.
Die Skedda-Plattform ist für Mobilgeräte optimiert und bei vorhandener Internetverbindung über jeden Webbrowser zugänglich.
Skedda Übersicht
Kosten
Preisoptionen
Preis-Leistungs-Verhältnis
---
Skedda Funktionen
Märkte
Vereinigte Staaten von Amerika, Kanada, Vereinigtes Königreich, Australien, China
und 5 weitere
, Indien, Japan, Deutschland, Brasilien, Mexiko
Unterstützte Sprachen
Englisch
Medien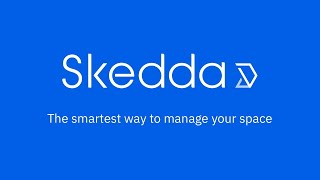 Skedda Bewertungen
Skedda Bewertungen
Preis-Leistungs-Verhältnis
4,9
98%
haben diese Anwendung empfohlen
We use the free version of Skedda to control access to our three counselling rooms in our not-for-profit organisation. It is used by about 30 quite mature and technically challenged personnel who have had very few problems with the simple interface. It did most of what we wanted from day one but Skedda have responded to requests for changes and it now fits all our needs. It has always been reliable and glitch-free and is quite a flexible well thought-out platform. I've been particularly impressed by their helpful and fast response to our enquiries, especially since we are not fee paying customers!
---
I have tried about 15 different scheduling apps, but I kept coming back to Skedda. It just works for my needs PERFECTLY!! Other app were missing this feature or that feature but Skedda had them all. End of story!
---
They provided no customer service when I had trouble with the system.
Automatic reply said that they will come back after 1 hour, but they didn't.
So I ask the status. Message was seen but no reply.
---
We now have a fully supported system without any concerns about business continuity. We were given extended time to test out the system due to the timing and were able to We have found the support staff exceptionally helpful and knowledgeable and very quick to respond to our questions with answers or suggestions, usually within the same day.
After using Skedda for just a few weeks we made several suggestions that we thought would improve the system further from our point of view, without too much expectation that we would be listened to. We received an encouraging response almost immediately that showed our ideas had been thought about in a lot of detail and some might well be implemented. A refreshing experience to get such instant feedback.
---
Brilliant. Wonderful customer service. Great knowledge. Proactive. Exceptionally communicative (I even received a personally recorded video to outline the different options I could use with a fiddly setup wishlist).
---
Vergleiche die Gesamtbewertung mit Alternativen
Mit Alternativen vergleichen
Vergleiche Nutzerempfehlungen mit Alternativen
Mit Alternativen vergleichen
Skedda Preis
Skedda Preis
Preis-Leistungs-Verhältnis
Vergleiche das Preis-Leistungs-Verhältnis mit Alternativen
Mit Alternativen vergleichen
Skedda Funktionen
Skedda Funktionen
Anpassbare Berichterstellung
Automatische Benachrichtigungen
Benutzerdefinierte Felder
Berichterstattung und Statistik
Kundenspezifisches Branding
Vergleiche Funktionen mit Alternativen
Mit Alternativen vergleichen
Kategorien
Skedda Häufig gestellte Fragen
Skedda Häufig gestellte Fragen
Weiter unter folgen häufig gestellte Fragen über Skedda.
F. Welche Preispläne bietet Skedda an?
Skedda bietet folgende Kostenpläne an:
Beginnt ab: 5,00 $/Monat
Preismodell: Kostenlos, Abonnement
Gratis Testen: Verfügbar
F. Was sind die Hauptfunktionen von Skedda?
Wir haben keine Informationen über die Funktionen von Skedda
F. Wer sind die typischen Nutzer von Skedda?
Skedda hat die folgenden typischen Kunden:
Kleine Unternehmen, Großunternehmen, Öffentliche Verwaltung, Non-Profit, Freie Mitarbeiter, Mittlere Unternehmen
F: Welche Sprachen werden von Skedda unterstützt?
Skedda unterstützt die folgenden Sprachen:
Englisch
F. Welche Preispläne bietet Skedda an?
Skedda hat folgende Preismodelle:
Kostenlos, Abonnement
F. Unterstützt Skedda mobile Geräte?
Wir haben keine Informationen darüber, welche Geräte Skedda unterstützt
F. Mit welchen anderen Applikationen integriert Skedda?
Skedda kann in folgende Anwendungen integriert werden:
Basecamp, Constant Contact, Evernote, FreshBooks, Mailchimp, Maintenance Care, Trello, Wordpress, Xero, Zendesk
F. Welche Varianten der Kundenbetreuung bietet Skedda an?
Skedda bietet folgende Optionen für Kundensupport:
Online-Support, Häufig gestellte Fragen, Wissensdatenbank, Telefon-Support, Video-Anleitungen