MagaRental Übersicht
Was ist MagaRental?
MagaRental ist eine cloudbasierte Lösung für Eigentümer mehrerer Ferienhäuser zur Verwaltung kurzfristiger Mietverträge. Die Software ist für Besitzer kleiner und mittelgroßer Immobilien geeignet und richtet sich vor allem an europäische Kunden. MagaRental ermöglicht es Immobilienbesitzern, ihre Immobilien bei potenziellen Kunden zu bewerben und alle Vorgänge rund um die Online-Reservierung zu verwalten.
MagaRental bietet maßgeschneiderte Tools für die Gestaltung interaktiver Immobilien-Websites und die Auflistung von Immobiliendetails mit Bildern und Videos, Mietbeschreibungen und Buchungsbedingungen. Immobilienbesitzer können dann Buchungsanfragen, Reservierungen, Abrechnungen, Zahlungen und andere damit verbundene Aktivitäten über ihre personalisierte Immobilien-Website verwalten. Das eingebaute SEO-Modul trägt dazu bei, die Leistung der Website zu verbessern und die Sichtbarkeit der Immobilien über Online-Kanäle zu erhöhen. Immobilieneigentümer können mehrere Marketingkampagnen über E-Mail- und Social-Media-Plattformen durchführen, um effizient mit ihren Kunden zu kommunizieren. Die Lösung bietet auch eine maßgeschneiderte XML API für die Integration der Lösung mit anderen Web-Services. Der interaktive Kalender zeigt die aktuell akzeptierten Buchungen sowie die verfügbaren Zeitfenster für die Annahme neuer Buchungen an. Hausverwalter können außerdem mehrere Kalender für jede Immobilie verwalten, die an ihre Anforderungen angepasst sind, und auch Kalenderdetails mit ihrem Google-Konto synchronisieren.
MagaRental arbeitet mit mehreren Online-Buchungsplattformen wie Booking, HomeAway, Holiday und TripAdvisor zusammen. Nutzer können all diesen Channel-Partnern von Drittanbietern Details zu ihren Immobilien zur Verfügung stellen und Buchungsanfragen über ein zentrales Portal verwalten. MagaRental entwickelt native mobile Android- und iOS-Apps, die es Immobilienbesitzern ermöglichen, Buchungsvorgänge von ihren mobilen Geräten aus zu verwalten. Zu den aufgeführten Kunden von MagaRental gehören Trident Holiday Homes, Short Let London und Sotheby's Italy Retreats.
MagaRental Übersicht
Kosten
Preisoptionen
Preis-Leistungs-Verhältnis
---
MagaRental Funktionen
Märkte
Vereinigtes Königreich, Deutschland
Unterstützte Sprachen
Englisch, Italienisch
Medien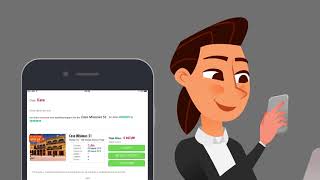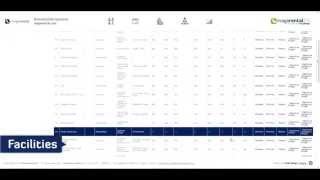 MagaRental Bewertungen
MagaRental Bewertungen
Preis-Leistungs-Verhältnis
4,3
90%
haben diese Anwendung empfohlen
I have tried and observed over the last 10 years many Property Management Sofware. The optimun does not exist even because we are in a field in continuous evolution and most of Property Manager does not work according to a unique standard practice/flow.
I find this the most complete software that can empower a Property Manager to become a SuperPropertyManager saving time on low value added duties (automatized), sharing information/reports to Property Owners, Managing information flows from guests and the facility team.
You need as with every software to take your time to try, understand and get the value. Once you understand is perfect.
---
It brings me no pleasure at all to leave this review, I write this only to share my experience so that others considering Magarental can make an more educated and informed decision.
Initially I chose Magarental as I saw the potential it could have in helping our business more productive and efficient. It offers an "all in one" solution which includes a PMS (Property Management System), Channel Manager, and option to build an integrated website, which we went for.
Before we signed up, the project / sales manager was always available and on hand for questions I had. After the signup however, it was a totally different story.
What really lets the product down is the lack of customer service and leadership behind their team.
If I had an issue and needed an urgent answer sometimes it literally took 4 to 5 days to get a response from the support team. Some questions went weeks without an answer, and many problems we had were still not solved. I spent more time chasing the Magarental team which left me less time to manage my business.
SIGNUP PROCESS & INITIAL CHANNEL MANAGER SETUP:
The system is built for programmers NOT for apartment managers. The entire process of setting up the calendars, pricing, a new property into the system and mapping to a new channel, is a long and arduous process. The system was not built to be user friendly, so you will spend hours and hours learning to setup even one property in the system. I spent countless calls with the Magarental team as the system is archaic and complicated. When trying to train the staff on how to use the system, they found it equally as difficult. Other systems on the market take just minutes to learn. Magarental takes hours and days, months.
WEBSITE BUILDING:
While Magarental offers great looking integrated websites, don't expect much support in this department. The initial contract we signed stated a 3 month lead time for the website to be completed. After the 3 month period I contacted Magarental to find out what the progress was, their answer was "The development team said you haven't updated all your information". What a shocking answer! At no point whatsoever had the Magarental team notified me that any input was needed from my side. Had I not brought the issue up, The website probably would not have been built! It took another 3 months (6 months total) before the website was even close to being completed. There was a complete lack of project management.
---
Our overal experience with Magarental is positive because of its functionalities, possibility to adapt to our requirements and its price quality ratio, especially compared to alternative solutions.
---
Magarental is professional and reliable. They are professional in their conduct with clients and also their products allow your business to move to the next level. Thanks to rep, the website is looking very appealing to Naples Villas' target audience. Rep, who is part of the customer service team, is very reliable and delivers what she promises. Her technical knowledge and support have been invaluable to getting Magarental system up and running for our business. Rep has also provided further support, as necessary, to enable us to take full advantage of all that Magarental has to offer. Magarental has so much more than other similar products that I have used in the past or looked into purchasing. Their back office is very sophisticated namely the statistics section and the channel manager is very powerful as it enables you to use channels that others do not offer.
---
Vergleiche die Gesamtbewertung mit Alternativen
Mit Alternativen vergleichen
Vergleiche Nutzerempfehlungen mit Alternativen
Mit Alternativen vergleichen
MagaRental Preis
Vergleiche das Preis-Leistungs-Verhältnis mit Alternativen
Mit Alternativen vergleichen
MagaRental Funktionen
MagaRental Funktionen
Abrechnung & Rechnungsstellung
Anpassbare Berichterstellung
Automatische Benachrichtigungen
Berichterstattung und Statistik
Integration in die Buchhaltung
Vergleiche Funktionen mit Alternativen
Mit Alternativen vergleichen
Kategorien
Kategorien
MagaRental Häufig gestellte Fragen
MagaRental Häufig gestellte Fragen
Weiter unter folgen häufig gestellte Fragen über MagaRental.
F. Welche Preispläne bietet MagaRental an?
MagaRental bietet folgende Kostenpläne an:
Preismodell: Abonnement
Gratis Testen: Nicht verfügbar
F. Was sind die Hauptfunktionen von MagaRental?
Wir haben keine Informationen über die Funktionen von MagaRental
F. Wer sind die typischen Nutzer von MagaRental?
MagaRental hat die folgenden typischen Kunden:
Kleine Unternehmen, Mittlere Unternehmen
F: Welche Sprachen werden von MagaRental unterstützt?
MagaRental unterstützt die folgenden Sprachen:
Englisch, Italienisch
F. Welche Preispläne bietet MagaRental an?
MagaRental hat folgende Preismodelle:
Abonnement
F. Unterstützt MagaRental mobile Geräte?
Wir haben keine Informationen darüber, welche Geräte MagaRental unterstützt
F. Mit welchen anderen Applikationen integriert MagaRental?
MagaRental kann in folgende Anwendungen integriert werden:
Google Calendar
F. Welche Varianten der Kundenbetreuung bietet MagaRental an?
MagaRental bietet folgende Optionen für Kundensupport:
Häufig gestellte Fragen, Online-Support, Telefon-Support, Video-Anleitungen