Acctivate Übersicht
Was ist Acctivate?
Acctivate ist ein leistungsfähiges Bestandsverwaltungssystem, das kleinen und mittleren Händlern eine zentrale Plattform zur Verwaltung von Inventarvorgängen, Auftragsabwicklung und Kundenservice bietet.
Acctivate ist eine leistungsstarke (aber nutzerfreundliche) Suite von Tools, die Inventarmanagement, Einkauf, Barcoding, die Nachverfolgbarkeit von Seriennummern und die Integration von E-Commerce- und EDI-Anbietern vereint.
Mit dem Inventar-Produktbildschirm von Acctivate haben Händler schnellen und einfachen Zugriff auf Echtzeitinformationen zu Inventarmengen, Bestellungen, Kosten und Produktspezifikationen. Da Nutzer in Echtzeit Einkaufs-, Lager-, Verkaufs- und Auftragsabwicklungs-Aktivitäten überwachen und verwalten können, stattet das Inventarsystem von Acctivate Führungskräfte mit vollständiger Kontrolle und vollständiger Transparenz des Unternehmens aus. Um den Inventarbetrieb weiter zu verbessern, ermöglicht Acctivate den Nutzern, mehrere Maßeinheiten zu bearbeiten, Produkte auf Abruf (Kitting) oder auf Lager (Montage) zu verwalten sowie Produkte mit verschiedenen Beschreibungen zu organisieren, um unterschiedliche Nutzergruppen und Anforderungen zu berücksichtigen. Nutzer können auch Übertragungen, physische Zählungen, Auftragsabwicklung, Lieferungen, Beschädigungen und Kundenretouren einfach und effizient verwalten.
Acctivate umfasst Einkaufsmanagementtechnologie, mit der Händler tägliche Beschaffungsaktivitäten steuern können. Mit den erweiterten Einkaufs-Tools von Acctivate können Nutzer die Erstellung von Anforderungen vereinfachen, Anfragen für Angebote und Bestellungen abwickeln und Routing und Genehmigungen automatisieren. Nutzer können auch Ausgabendaten analysieren, veraltete Produkte identifizieren, Warnungen für geringe Lagerbestände erhalten und die Einhaltung von Richtlinien aufrechterhalten. Neben der Zentralisierung von Inventar- und Einkaufsdaten verwaltet Acctivate auch Kundenkontakt-, Verkaufs- und Bestellinformationen an einem Ort.
Acctivate lässt sich in die wichtigsten Webshop-Softwareplattformen (Magento, Shopify, WooCommerce, Amazon) integrieren, damit Nutzer One-Click-Bestellungen, Tracking-Informationen, Produktverfügbarkeit sichern und automatisch Kundendaten synchronisieren können.
Acctivate Übersicht
Kosten
Beginnt ab
583,00 $/Monat
Preisoptionen
Preis-Leistungs-Verhältnis
---
Acctivate Funktionen
Märkte
Vereinigte Staaten von Amerika, Kanada, Vereinigtes Königreich
Unterstützte Sprachen
Englisch
Medien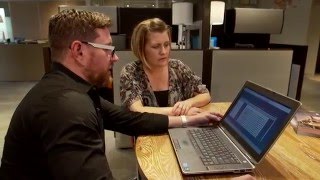 Acctivate Bewertungen
Acctivate Bewertungen
Preis-Leistungs-Verhältnis
4
83%
haben diese Anwendung empfohlen
We started using ACCTivate in 2010 as an inventory add-on to Quickbooks. We have very much appreciated all the software had to offer. We have modified the system somewhat over time to fit our needs. We also had some custom reports created for us that have worked very well. Very pleased with the software and the support team.
---
We were able to greatly improve visibility of our performance allowing us to focus resources in the areas that needed help. The quality and consistency of our output also improve dramatically. Probably the one area that had the most drastic improvement has been our warehouse. The ACCTivate our inventory is the most accurate it has ever been and order processing accuracy has also improve dramatically with the use of the mobile scanners.
---
We bought Fishbowl inventory in 2017 and returned it within a month. And then spent considerable time looking at options and reviewing them. We spend days and days with Acctivate before buying. And then we bought it. It took three or four months to get us to an 'active state'. At which point we discovered that the entire way we setup our product structure would not work. So we started over and now, 12 months after purchasing, we have finally invoiced the projects from November of 2017.
We have posted over 100 requests in the online help system and with a few exceptions been told that our ideas are not applicable to their users.
We have made the decision to not to renew our maintenance plan.
And Acctivate was not interested in extending our plan for a few more months give the total disaster we have had implementing it.
We did consider it affordable and the yearly maintenance costs reasonable given the platform.
However, we have spent lot of money on labor to get the system implemented AND still had to hire an outside consultant to build custom routines to be able to get reports that answer basic stocking questions.
We continue to find the interface prevents you from being able to make smart decisions at the moment you have to (when you can see the data) and is wholly lacking for a system with as much data as it has.
We can not say strongly enough that you should really consider your options before moving forward with Acctivate.
---
Vergleiche die Gesamtbewertung mit Alternativen
Mit Alternativen vergleichen
Vergleiche Nutzerempfehlungen mit Alternativen
Mit Alternativen vergleichen
Acctivate Preis
Acctivate Preis
Beginnt ab
583,00 $/Monat
Preis-Leistungs-Verhältnis
Vergleiche das Preis-Leistungs-Verhältnis mit Alternativen
Mit Alternativen vergleichen
Acctivate Funktionen
Acctivate Funktionen
Abrechnung & Rechnungsstellung
Anpassbare Berichterstellung
Automatische Benachrichtigungen
Berichterstattung und Statistik
Echtzeit-Berichterstattung
Vergleiche Funktionen mit Alternativen
Mit Alternativen vergleichen
Kategorien
Acctivate Häufig gestellte Fragen
Acctivate Häufig gestellte Fragen
Weiter unter folgen häufig gestellte Fragen über Acctivate.
F. Welche Preispläne bietet Acctivate an?
Acctivate bietet folgende Kostenpläne an:
Beginnt ab: 583,00 $/Monat
Preismodell: Einmalige Lizenz
Gratis Testen: Verfügbar
F. Was sind die Hauptfunktionen von Acctivate?
Wir haben keine Informationen über die Funktionen von Acctivate
F. Wer sind die typischen Nutzer von Acctivate?
Acctivate hat die folgenden typischen Kunden:
Kleine Unternehmen, Mittlere Unternehmen
F: Welche Sprachen werden von Acctivate unterstützt?
Acctivate unterstützt die folgenden Sprachen:
Englisch
F. Welche Preispläne bietet Acctivate an?
Acctivate hat folgende Preismodelle:
Einmalige Lizenz
F. Unterstützt Acctivate mobile Geräte?
Wir haben keine Informationen darüber, welche Geräte Acctivate unterstützt
F. Mit welchen anderen Applikationen integriert Acctivate?
Acctivate kann in folgende Anwendungen integriert werden:
3dcart, Amazon EC2, B2BGateway, BigCommerce, Magento Commerce, SPS Commerce Fulfillment, Shopify, SmartVault, TrueCommerce EDI Solutions, Volusion
F. Welche Varianten der Kundenbetreuung bietet Acctivate an?
Acctivate bietet folgende Optionen für Kundensupport:
Online-Support, Wissensdatenbank, Häufig gestellte Fragen, Video-Anleitungen, Telefon-Support