Grow Übersicht
Was ist Grow?
Mit Grow können kleine und mittlere Unternehmen für ein datengesteuertes Wachstum gestärkt werden, da im Team Ziele aufeinander abgestimmt und strategische Entscheidungen getroffen werden. Die Software für das Daten-Dashboard von Grow ist die einfachste Möglichkeit, verstreute Daten aus Hunderten von Quellen zu vereinen und aufeinander abzustimmen, einschließlich Tabellenkalkulationen, Datenbanken und SaaS-Anwendungen (QuickBooks, Salesforce usw.) Die Datenberater von Grow implementieren dein Daten-Dashboard, um deine individuellen Herausforderungen zu lösen. Biete deinem gesamten Team Echtzeitzugriff auf bahnbrechende Daten mit vollständig anpassbaren Metriken und Dashboards und einer unbegrenzten Anzahl von Nutzern. Mit der Software für Business Intelligence von Grow erhält jedes Unternehmen Einblicke in die relevanten Daten.
Grow Übersicht
Kosten
Preisoptionen
Preis-Leistungs-Verhältnis
---
Grow Funktionen
Märkte
Vereinigte Staaten von Amerika, Kanada, Vereinigtes Königreich, Australien
Unterstützte Sprachen
Englisch
Medien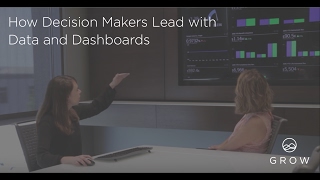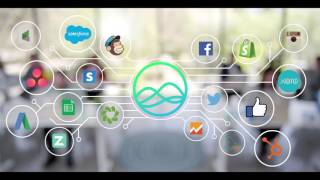 Grow Bewertungen
Grow Bewertungen
Preis-Leistungs-Verhältnis
4,3
92%
haben diese Anwendung empfohlen
Overall, this has given us the metrics platform we needed to be able to build and maintain the reports we require to monitor and gain key insights to our business. The team at Grow have always been outstanding to help us solve everything from simple to very complex problems in our to achieve our reporting goals.
---
We use the tool to eliminate some of the data silos we have in our operations. It has wonderful functionality of bringing in multiple data sources - from social media, website analytics, POS data, etc. - into one dashboard.
We've been able to get important data, from multiple sources, into the faces of our managers every 5 minutes (that's the least amount of time between data updates). Which has allowed us to be more agile when it comes to saving money and reducing risk.
It has great flexibility and the team at Grow definitely works hard to impress. They build an integration into one of our software to make it easier to work with their system.
---
There was a learning curve, but I was able to instrument the most critical areas of our business. The data is definitely allowing me to make much better decisions. Both of our businesses are seeing significant growth, and I can't help but think some of it is due to the business intelligence that Grow is providing us.
---
We have 30+ SaaS systems and were using SQL/GSheets to analyze data. Within 15 days of implementing we had over 100 metrics and 10's of dashboards - six months later the Grow and the discussion of metrics is everywhere - slack, email, online, on company dashboards, in the hands of our investors. This all with one dedicated analytics resource.
---
Vergleiche die Gesamtbewertung mit Alternativen
Mit Alternativen vergleichen
Vergleiche Nutzerempfehlungen mit Alternativen
Mit Alternativen vergleichen
Grow Preis
Grow Preis
Preis-Leistungs-Verhältnis
Vergleiche das Preis-Leistungs-Verhältnis mit Alternativen
Mit Alternativen vergleichen
Grow Funktionen
Grow Funktionen
Anpassbare Berichterstellung
Berichterstattung und Statistik
Werkzeuge zur Zusammenarbeit
Vergleiche Funktionen mit Alternativen
Mit Alternativen vergleichen
Kategorien
Grow Häufig gestellte Fragen
Grow Häufig gestellte Fragen
Weiter unter folgen häufig gestellte Fragen über Grow.
F. Welche Preispläne bietet Grow an?
Grow bietet folgende Kostenpläne an:
Preismodell: Abonnement
Gratis Testen: Nicht verfügbar
F. Was sind die Hauptfunktionen von Grow?
Wir haben keine Informationen über die Funktionen von Grow
F. Wer sind die typischen Nutzer von Grow?
Grow hat die folgenden typischen Kunden:
Kleine Unternehmen, Mittlere Unternehmen
F: Welche Sprachen werden von Grow unterstützt?
Grow unterstützt die folgenden Sprachen:
Englisch
F. Welche Preispläne bietet Grow an?
Grow hat folgende Preismodelle:
Abonnement
F. Unterstützt Grow mobile Geräte?
Grow unterstützt die folgenden Geräte:
iPhone, iPad
F. Mit welchen anderen Applikationen integriert Grow?
Grow kann in folgende Anwendungen integriert werden:
Asana, Constant Contact, DrChrono, HubSpot CRM, Kangarootime, Mailchimp, Mindbody, Pipedrive, RhinoFit, Xero
F. Welche Varianten der Kundenbetreuung bietet Grow an?
Grow bietet folgende Optionen für Kundensupport:
Online-Support, Telefon-Support, Wissensdatenbank, Video-Anleitungen, Häufig gestellte Fragen