TOPdesk Übersicht
Was ist TOPdesk?
TOPdesk ist eine auf ITIL ausgerichtete Service-Management-Software mit KPI-Dashboards für
IT, Anlagenmanagement und HR-Helpdesks zur Kommunikationsunterstützung. TOPdesk bietet Unternehmen Funktionen zur Verbesserung ihres Service-Managements, unter anderem Change- und Release-Management, Anlagenmanagement, Asset-Management, Problem- und Incident-Management, ein Self-Service-Portal, Betriebssteuerung, Wissensmanagement und vieles mehr.

TOPdesk stellt Module und Tools für das IT-Service-Management (ITSM) und das computergestützte Anlagenmanagement (CAFM, Computer-Aided Facility Management) bereit, mit denen du Mitarbeiter und Nutzer sowie Assets und Anlagen verwalten kannst. Mit den ITSM-Tools können Prozesse automatisiert werden, z. B. die Berichterstattung zu Lösungszeiten bei Vorfällen, die Bearbeitung von Beschwerden oder Anfragen, die Verwaltung und Planung von Mitarbeiter-Workloads und vieles mehr. Kunden oder Mitarbeiter können IT-Probleme oder -Anfragen über das Self-Service-Portal übermitteln. Mithilfe des Vorfallsverwaltungsmoduls können Techniker Vorfallkarten öffnen, Aufgaben zuweisen, den Fortschritt verfolgen und Nutzer benachrichtigen, wenn ein Vorfall gelöst wurde.
In den CAFM-Modulen können Nutzer anlagenbezogene Aufgaben ausführen, z. B. Unternehmensressourcen registrieren und nachverfolgen, Arbeitsaufträge übermitteln und verarbeiten, Wartungsarbeiten planen, Properties registrieren, Besucher überwachen und Reservierungen verwalten. Um Kunden oder Mitarbeiter zu mehr Eigenständigkeit zu ermutigen, können Unternehmen ihr eigenes, individuelles Self-Service-Portal mit einer Wissensdatenbank, einem Webshop und einem Service-Desk einrichten, damit Nutzer nach eigenen Lösungen suchen können.
TOPdesk Übersicht
Kosten
Preisoptionen
Preis-Leistungs-Verhältnis
---
TOPdesk Funktionen
Märkte
Vereinigte Staaten von Amerika, Kanada, Vereinigtes Königreich, Australien, Deutschland, Brasilien, Mexiko
Unterstützte Sprachen
Deutsch, Dänisch, Englisch, Finnisch, Französisch
und 8 weitere
, Italienisch, Niederländisch, Norwegisch, Polnisch, Portugiesisch, Schwedisch, Spanisch, Ungarisch
Medien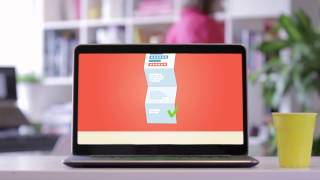 TOPdesk Bewertungen
TOPdesk Bewertungen
Preis-Leistungs-Verhältnis
4,6
95%
haben diese Anwendung empfohlen
It has overall been a really exceptional and rewarding engagement of a software supplier and implementation of their tool.
---
Gets the job done, but lacks a lot of common features that other ticketing systems have out of the box.
---
I was looking for a Helpdesk tool for my small, but growing company, branching across multi-sites and countries and found a SaaS solution that I quickly realised will allow me to grow the system / teams and complexity as I need it to.
You can start with a really simple set-up but its complexity can grow to fit any company. This allows me to make changes as we grow without having to upgrade to other systems.
TOPdesk is modular which means you can start with some of the modules and then add them as your needs grow. It's just a cost option and you're ready to go.
When you purchase a product you want to be able to configure the system as your needs change and grow, with the training team on site to help your initial setup you go through some in-depth training allowing you to become the master of your system, with all the skills needed to make the changes yourself to the way you want it after the training team have left, no additional costs every time you need a change made.
TOPdesk support is second to none with timely solutions to your problems with most problems being resolved with first time fixes while on the phone.
Would I recommend TOPdesk to other companies? Yes without a doubt and if I was to move to another company who needed a helpdesk system the first team to call would be the TOPdesk team.
---
TOPdesk are beyond that of a supplier and more a business partner that many other suppliers could learn a lot from. They provide awesome support backed up by knowledgeable staff / consultants who share your desire for service excellence.
---
Vergleiche die Gesamtbewertung mit Alternativen
Mit Alternativen vergleichen
Vergleiche Nutzerempfehlungen mit Alternativen
Mit Alternativen vergleichen
TOPdesk Preis
Vergleiche das Preis-Leistungs-Verhältnis mit Alternativen
Mit Alternativen vergleichen
TOPdesk Funktionen
TOPdesk Funktionen
Automatische Benachrichtigungen
Berichterstattung und Statistik
Kundenspezifisches Branding
Multi-Channel-Kommunikation
Vergleiche Funktionen mit Alternativen
Mit Alternativen vergleichen
Kategorien
TOPdesk Häufig gestellte Fragen
TOPdesk Häufig gestellte Fragen
Weiter unter folgen häufig gestellte Fragen über TOPdesk.
F. Welche Preispläne bietet TOPdesk an?
TOPdesk bietet folgende Kostenpläne an:
Preismodell: Abonnement
Gratis Testen: Verfügbar
F. Was sind die Hauptfunktionen von TOPdesk?
Wir haben keine Informationen über die Funktionen von TOPdesk
F. Wer sind die typischen Nutzer von TOPdesk?
TOPdesk hat die folgenden typischen Kunden:
Kleine Unternehmen, Großunternehmen, Öffentliche Verwaltung, Non-Profit, Mittlere Unternehmen
F: Welche Sprachen werden von TOPdesk unterstützt?
TOPdesk unterstützt die folgenden Sprachen:
Deutsch, Dänisch, Englisch, Finnisch, Französisch, Italienisch, Niederländisch, Norwegisch, Polnisch, Portugiesisch, Schwedisch, Spanisch, Ungarisch
F. Welche Preispläne bietet TOPdesk an?
TOPdesk hat folgende Preismodelle:
Abonnement
F. Unterstützt TOPdesk mobile Geräte?
Wir haben keine Informationen darüber, welche Geräte TOPdesk unterstützt
F. Mit welchen anderen Applikationen integriert TOPdesk?
TOPdesk kann in folgende Anwendungen integriert werden:
Basaas, Infraspeak, Insocial, Jira, OBI Engage, ONEiO, Remote Support, SignRequest, TestMonitor, iLert
F. Welche Varianten der Kundenbetreuung bietet TOPdesk an?
TOPdesk bietet folgende Optionen für Kundensupport:
Telefon-Support, Online-Support, Wissensdatenbank, Video-Anleitungen, Häufig gestellte Fragen