roomMaster Übersicht
Was ist roomMaster?
roomMaster ist eine All-in-One-Hotel-Property-Management-Software (PMS) für Hotels aller Größen, mit Front-Desk-Management, Reservierungsmanagement und Gastprofilen. roomMaster eignet sich für unabhängige Boutiquen, Resorts, Business-Hotels oder Hotelketten. Es verfügt über die Tools, die zur Verwaltung der alltäglichen Aufgaben in einem Hotel erforderlich sind, und stellt ein verbessertes Erlebnis für die Gäste bereit.
Um Unternehmen bei der Verwaltung ihrer Gäste zu unterstützen, bietet roomMaster eine Rezeptionsfunktion, mit der du u. a. von einem Bildschirm aus Reservierungen anzeigen und verwalten, Gäste ein- und auschecken, Walk-Ins abwickeln, die Zimmerreinigung verwalten und auf die Gästedatenbank zugreifen kannst. Bei Walk-In-Gästen können Mitarbeiter an der Rezeption die Verfügbarkeit und Preise nach Zimmertyp oder Zimmernummer einsehen und die Buchung innerhalb von roomMaster bestätigen. Allen Gästen wird automatisch ein Gastprofil zugewiesen, das Daten wie Kontaktdaten, Buchungen und detaillierte Aufenthaltsverläufe enthält. So können die Mitarbeiter eine personalisierte Erfahrung basierend auf den Vorlieben der Gäste anbieten.
Buchungen können innerhalb von roomMaster mit einem Verfügbarkeitsindikator und Belegungsvorhersagen verwaltet werden. Durch die Integration mit anderen Anwendungen können Buchungsdaten automatisch plattformübergreifend synchronisiert werden. roomMaster kann auch direkt mit Buchungsseiten von Drittanbietern wie Expedia und Booking.com verbunden werden, um Gebühren von Drittanbietern zu umgehen. roomMaster ermöglicht die Erstellung von benutzerdefinierten HTML-E-Mails zur Bestätigung, vor der Ankunft und nach dem Abflug, und Room Ready-Benachrichtigungen können eingerichtet werden, um die Gäste darüber zu informieren, wenn ihr Zimmer zum Einchecken bereit ist.
roomMaster Übersicht
Kosten
Beginnt ab
195,00 $/Monat
Preisoptionen
Preis-Leistungs-Verhältnis
---
roomMaster Funktionen
Märkte
Vereinigte Staaten von Amerika, Kanada, Vereinigtes Königreich, Australien, Deutschland, Mexiko
Unterstützte Sprachen
Englisch
Medien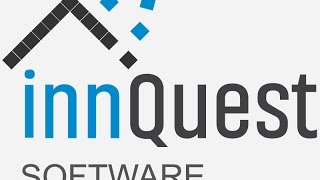 roomMaster Bewertungen
roomMaster Bewertungen
Preis-Leistungs-Verhältnis
3,9
82%
haben diese Anwendung empfohlen
Very happy, software is reliable, has never crashed , very stable
---
We tried to upgrade the software to their newer cloud-based software. We specifically had to change software because their website booking module we used on our own website (we owned the software) was no longer being supported/continued. We had to either upgrade to their web-based system or upgrade the software entirely to their new in house (server) platform with a lot of new hardware needed. We did not want to pay a large upfront amount of money and then not be happy with the system. We would then be stuck with the extra hardware and software and we were increasingly not happy with the customer service. They had a yearly contract for the customer service with a specific amount of calls for a set price. If you needed them more then you had to pay per instance called. The cost was not far off from paying for a web-based system with unlimited service calls (WebRezPro) that we found and ultimately went ahead implementing.
---
RoomMaster is a feature rich easy to use PMS. It has its own booking engine, iQ-WebBook, which is very easy to use and helps increase direct bookings. AddOns are automatically entered in the client's reservation, which is wonderful! The booking engine can also be setup to automatically charge credit card deposits through Shift4 payment processor; which are also entered into the reservation! This system also has a pace booking report which provides booking trends to plan your pricing strategy! Overall I am so pleased and amazed by RoomMaster and its features! Would to change it for another!!
---
I'm happy with roomMaster. We have it in 6 of our hotels and will continue looking to it for future hotels we acquire. Thank you!
---
Vergleiche die Gesamtbewertung mit Alternativen
Mit Alternativen vergleichen
Vergleiche Nutzerempfehlungen mit Alternativen
Mit Alternativen vergleichen
roomMaster Preis
roomMaster Preis
Beginnt ab
195,00 $/Monat
Preis-Leistungs-Verhältnis
Vergleiche das Preis-Leistungs-Verhältnis mit Alternativen
Mit Alternativen vergleichen
roomMaster Funktionen
roomMaster Funktionen
Abrechnung & Rechnungsstellung
Automatische Benachrichtigungen
Berichterstattung und Statistik
Online-Buchungsintegration
Vergleiche Funktionen mit Alternativen
Mit Alternativen vergleichen
Kategorien
roomMaster Häufig gestellte Fragen
roomMaster Häufig gestellte Fragen
Weiter unter folgen häufig gestellte Fragen über roomMaster.
F. Welche Preispläne bietet roomMaster an?
roomMaster bietet folgende Kostenpläne an:
Beginnt ab: 195,00 $/Monat
Preismodell: Abonnement
Gratis Testen: Verfügbar
F. Was sind die Hauptfunktionen von roomMaster?
Wir haben keine Informationen über die Funktionen von roomMaster
F. Wer sind die typischen Nutzer von roomMaster?
roomMaster hat die folgenden typischen Kunden:
Kleine Unternehmen, Großunternehmen, Mittlere Unternehmen
F: Welche Sprachen werden von roomMaster unterstützt?
roomMaster unterstützt die folgenden Sprachen:
Englisch
F. Welche Preispläne bietet roomMaster an?
roomMaster hat folgende Preismodelle:
Abonnement
F. Unterstützt roomMaster mobile Geräte?
Wir haben keine Informationen darüber, welche Geräte roomMaster unterstützt
F. Mit welchen anderen Applikationen integriert roomMaster?
roomMaster kann in folgende Anwendungen integriert werden:
Ordyx, QuickBooks Online Advanced, ReviewPro, STAAH Channel Manager
F. Welche Varianten der Kundenbetreuung bietet roomMaster an?
roomMaster bietet folgende Optionen für Kundensupport:
Telefon-Support, Online-Support, Wissensdatenbank, Video-Anleitungen