JumpCloud DaaS Übersicht
Was ist JumpCloud DaaS?
JumpCloud ist eine DaaS-Plattform (Directory-as-a-Service), die die sichere Verwaltung und Verbindung der Nutzer eines Unternehmens mit ihren Systemen, Anwendungen, Dateien und Netzwerken durch einen einzigen Satz von Anmeldeinformationen ermöglicht – unabhängig von Plattform, Anbieter, Protokoll oder Standort. Nutzer erhalten Zugriff auf Cloud- und lokale Plattformen, darunter Office 365, G Suite, Salesforce, AWS und Jira, und sie können über Samba und RADIUS eine Verbindung zu Dateifreigaben und Netzwerken herstellen, um den WLAN- und Dateiserver der Organisation abzusichern.
Mit Tools zur Zentralisierung und Vereinfachung des Identitätsmanagements können Unternehmen mit JumpCloud mehrere Systeme unabhängig von ihrem Standort über eine einzige browserbasierte Administrationskonsole verwalten. Systemverwaltungsfunktionen stellen sicher, dass die verschiedenen Workstations, Laptops und Server (ob Windows, Mac oder Linux) innerhalb der Umgebung einheitlich kontrolliert und durch ein komplettes Set an Sicherheitstools kompatibel sind. Organisationen können den Nutzerzugriff über alle Systemendpunkte hinweg bereitstellen, Berechtigungseinstellungen verwalten und sichere Kennwortrichtlinien einsetzen.
Organisationen können ihre WLAN- und VPN-Geräte mithilfe des RADIUS-as-a-Service von JumpCloud integrieren, um eine zusätzliche Methode zur Authentifizierung von Nutzern zwischen Diensten und Clients bereitzustellen. Mit den SAML-2.0- und LDAP-basierten Single-Sign-On-Protokollen der Plattform können Nutzer die Autorisierung und Authentifizierung für Web- und lokale Anwendungen, einschließlich IT-Ressourcen wie Telefonverzeichnisse und Drucker, optimieren. Gruppenbasierte Zugriffssteuerungen können bestimmten Personengruppen zugeordnet werden. Administratoren können den Nutzerzugriff mit einem einzigen Klick hinzufügen oder entfernen.
JumpCloud DaaS Übersicht
Kosten
Preisoptionen
Preis-Leistungs-Verhältnis
---
JumpCloud DaaS Funktionen
Märkte
Vereinigte Staaten von Amerika, Kanada, Australien, China, Indien
und 4 weitere
, Japan, Deutschland, Brasilien, Mexiko
Unterstützte Sprachen
Englisch
Medien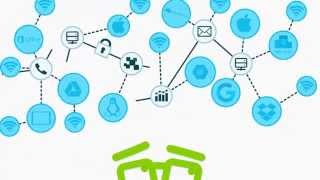 JumpCloud DaaS Bewertungen
JumpCloud DaaS Bewertungen
Preis-Leistungs-Verhältnis
4,7
100%
haben diese Anwendung empfohlen
Small businesses that need to become more operational mature in handling their staff and managing users but maybe can't afford an on premise Windows server or want to keep everything in the cloud - this is where JumpCloud reigns supreme.
---
We have had a very positive experience. From the onset, we have had great customer support throughout. The customer success teams and engineering teams have all been responsive, and it is clear that they care about the voice of the customer. Our inquiries are responded to quickly, and we are kept in the loop on a monthly basis, or more frequently if necessary, of any changes and what the roadmap looks like.
---
Jumpclouds offering has great features and helps simplify the central user management issue we had. Importing users from Gsuite which was the main system that housed all our users centrally was simple, albeit lacking granular import options (such as ignore mailgroups etc)
Systems (which are devices) is the inventory of all your systems running the jumpcloud agent - the greatest feature here is being able to set MFA for logging into your mac, which is very useful if you'd like to bring that security practice in.
Actioning user changes is pretty quick and straightforward but there are some caveats on some of the more everyday features that could be laid out in a slicker fashion. For example resetting a users password cannot be done from a click of a button - you have to go into the account and manually set a new one, or invite the user to reset it themselves, but if you've integrated JC and Gsuite, and they cant get into their email, which partly breaks our self serve functionality we're tyring to bring to the company.
The idea of being able to deploy and manage the admin account when a mac is managed via the agent is a helpful addition taking away the need to implement one through various other means.
Policies as they stand are a little different to what your typical "mdm polices" are. So theres a bit of a distinction to pick up with that.
The Agent & account tis a less forgiving implementation and requires that the account names on the macs match the JC directory.
---
JumpCloud is an IT / Infrastructure admins dream. Not only is their entire team from sales, to customer success, to engineering, to support amazing, they are very fast to jump on any issues or features you are interested in to help. JumpCloud is my favorite product to date.
---
Even without a global pandemic going on, our company is at least 60% remote. Solving the issues of users working remotely is what Jumpcloud specializes in. Cloud first was my philosophy when I began down this road, and JumpCloud definitely fits that model. No longer do you have to maintain on-prem servers and figure out how to securely allow remote access to them just so your users can log into their systems. JumpCloud handles all of that for you and frees you up to focus on more important issues. Its not "Active Directory in the cloud", but its close! What sets Jumpcloud apart from other solutions is their cross-platform support. Their support for MacOS is fantastic, and even linux workstations have some support!
---
Vergleiche die Gesamtbewertung mit Alternativen
Mit Alternativen vergleichen
Vergleiche Nutzerempfehlungen mit Alternativen
Mit Alternativen vergleichen
JumpCloud DaaS Preis
JumpCloud DaaS Preis
Preis-Leistungs-Verhältnis
Vergleiche das Preis-Leistungs-Verhältnis mit Alternativen
Mit Alternativen vergleichen
JumpCloud DaaS Funktionen
JumpCloud DaaS Funktionen
Automatische Benachrichtigungen
Berichterstattung und Statistik
Rollen-basierte Genehmigung
Werkzeuge zur Zusammenarbeit
Vergleiche Funktionen mit Alternativen
Mit Alternativen vergleichen
Kategorien
JumpCloud DaaS Häufig gestellte Fragen
JumpCloud DaaS Häufig gestellte Fragen
Weiter unter folgen häufig gestellte Fragen über JumpCloud DaaS.
F. Welche Preispläne bietet JumpCloud DaaS an?
JumpCloud DaaS bietet folgende Kostenpläne an:
Beginnt ab: 3,00 $/Monat
Preismodell: Kostenlos, Abonnement
Gratis Testen: Verfügbar
F. Was sind die Hauptfunktionen von JumpCloud DaaS?
Wir haben keine Informationen über die Funktionen von JumpCloud DaaS
F. Wer sind die typischen Nutzer von JumpCloud DaaS?
JumpCloud DaaS hat die folgenden typischen Kunden:
Kleine Unternehmen, Großunternehmen, Öffentliche Verwaltung, Non-Profit, Mittlere Unternehmen
F: Welche Sprachen werden von JumpCloud DaaS unterstützt?
JumpCloud DaaS unterstützt die folgenden Sprachen:
Englisch
F. Welche Preispläne bietet JumpCloud DaaS an?
JumpCloud DaaS hat folgende Preismodelle:
Kostenlos, Abonnement
F. Unterstützt JumpCloud DaaS mobile Geräte?
Wir haben keine Informationen darüber, welche Geräte JumpCloud DaaS unterstützt
F. Mit welchen anderen Applikationen integriert JumpCloud DaaS?
JumpCloud DaaS kann in folgende Anwendungen integriert werden:
Axonius, Dropbox Business, GitHub, Google Workspace, Keeper for Business, Marketo Engage, Microsoft 365, Salesforce Sales Cloud, Slack, Trelica
F. Welche Varianten der Kundenbetreuung bietet JumpCloud DaaS an?
JumpCloud DaaS bietet folgende Optionen für Kundensupport:
Online-Support, Wissensdatenbank, Telefon-Support, Häufig gestellte Fragen