ZipBooks Übersicht
Was ist ZipBooks?
ZipBooks ist eine cloudbasierte Buchhaltungssoftware, die Kernbuchhaltung, Finanzberichterstattung, Online-Rechnungsstellung, Kostenverfolgung, Kreditkartenverarbeitung und mehr bietet. Die Plattform zielt darauf ab, die Buchhaltungsanforderungen von kleinen und mittelgroßen Unternehmen und Buchhaltungsfirmen zu erfüllen.
ZipBooks wurde entwickelt, um die Buchhaltung zu vereinfachen, und bietet Nutzern eine zentrale Transaktionsoberfläche, intuitive Berichterstattung und automatische Kategorisierung von Transaktionen. US- und kanadische Bankkonten können mit der Software verknüpft werden, sodass Transaktionen automatisch importiert und die Arbeitslast beider Nutzer sowie das Potenzial für Fehler reduziert werden. Ein Standard-Kontendiagramm wird automatisch generiert und Nutzer können zusätzliche angepasste Konten für ihr Unternehmen erstellen. Mithilfe von Projektbuchhaltungstools können Nutzer Zahlungen, Ausgaben und andere Transaktionen mit dem zugehörigen Projektnamen versehen und nachverfolgte Zeit automatisch in bestimmte Projektrechnungen importieren.
Mit den Abrechnungs- und Fakturierungssystemen von ZipBooks können Nutzer personalisierte E-Mails und Rechnungen mit angepassten Designs, Logos und Informationen erstellen. Abrechenbare Ausgaben können zur automatischen Hinzufügung zu Kundenrechnungen markiert werden und Zeit kann für mehrere Teammitglieder verfolgt werden. Zahlungen können über die integrierte Kreditkartenverarbeitung von ZipBooks oder über Paypal direkt anhand von Kundenrechnungen verarbeitet werden. Nutzer können auch Kalkulationen erstellen und diese nach der Genehmigung durch die Kundschaft in Rechnungen umwandeln. ZipBooks ist mit mehreren Währungen kompatibel, unterstützt wiederkehrende Abrechnungen und kann Kundschaft automatisch daran erinnern, dass Zahlungen fällig sind.
ZipBooks Übersicht
Kosten
Preisoptionen
Preis-Leistungs-Verhältnis
---
ZipBooks Funktionen
Märkte
Vereinigte Staaten von Amerika, Kanada, Vereinigtes Königreich
Unterstützte Sprachen
Englisch
Medien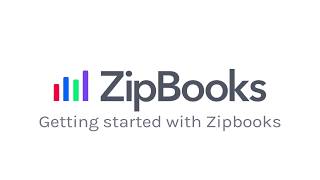 ZipBooks Bewertungen
ZipBooks Bewertungen
Preis-Leistungs-Verhältnis
4,5
89%
haben diese Anwendung empfohlen
I've been able to spend less time on my accounting. I don't have to create reports, ZipBooks does it all based on my chart of accounts and other information. The customer service is super fantastic and supportive. The help files are well written, concise and easy to understand. The cost is low and the tiered pricing system is really fair. I can connect multiple accounts and add staff to my account. I can use time tracking, set up automatic invoices, pre-set items and tasks, add documents, just to name a few! My personal account is turned into a profile which is hosted on their system. My clients can leave reviews and potential clients can find and contact me.
---
Our overall experience has been positive. Thus far, we have not encountered any problems.
---
The ZipBooks staff have been very responsive and willing to help. The software is free to use, however, there is a $1.25 charge per Paypal transaction when a customer pays via ZipBooks invoice. It provides basic accounting features that would work well for a person who is turning their hobby into a small business or a small contract business.
If you are new to accounting, ZipBooks is perfect. If you are accustomed to accounting software, then this free software isn't for you. It doesn't yet have dynamic reporting features, ie no balance sheet or clickable fields to expand a data field on the Income Statement. If your business is small and you are going to keep it that way, ZipBooks is perfect. If your business is thriving and growing, invest in paid software as you'll quickly grow out of ZipBooks.
That said, I'm told they have changes in the works so maybe this won't hold true in the near future.
---
Highly recommend – beautiful, easy to use, full-featured, and more affordable than any of its nearest competitors.
---
Vergleiche die Gesamtbewertung mit Alternativen
Mit Alternativen vergleichen
Vergleiche Nutzerempfehlungen mit Alternativen
Mit Alternativen vergleichen
ZipBooks Preis
ZipBooks Preis
Preis-Leistungs-Verhältnis
Vergleiche das Preis-Leistungs-Verhältnis mit Alternativen
Mit Alternativen vergleichen
ZipBooks Funktionen
ZipBooks Funktionen
Abrechnung & Rechnungsstellung
Anpassbare Berichterstellung
Automatische Benachrichtigungen
Berichterstattung und Statistik
Integration in die Buchhaltung
Vergleiche Funktionen mit Alternativen
Mit Alternativen vergleichen
Kategorien
ZipBooks Häufig gestellte Fragen
ZipBooks Häufig gestellte Fragen
Weiter unter folgen häufig gestellte Fragen über ZipBooks.
F. Welche Preispläne bietet ZipBooks an?
ZipBooks bietet folgende Kostenpläne an:
Beginnt ab: 0,00 $/Monat
Preismodell: Kostenlos, Abonnement
Gratis Testen: Verfügbar
F. Was sind die Hauptfunktionen von ZipBooks?
Wir haben keine Informationen über die Funktionen von ZipBooks
F. Wer sind die typischen Nutzer von ZipBooks?
ZipBooks hat die folgenden typischen Kunden:
Kleine Unternehmen, Non-Profit, Freie Mitarbeiter, Mittlere Unternehmen
F: Welche Sprachen werden von ZipBooks unterstützt?
ZipBooks unterstützt die folgenden Sprachen:
Englisch
F. Welche Preispläne bietet ZipBooks an?
ZipBooks hat folgende Preismodelle:
Kostenlos, Abonnement
F. Unterstützt ZipBooks mobile Geräte?
ZipBooks unterstützt die folgenden Geräte:
Android
F. Mit welchen anderen Applikationen integriert ZipBooks?
ZipBooks kann in folgende Anwendungen integriert werden:
Asana, Enrollsy, Google Drive, Google Workspace, Gusto, PayPal, Slack, Spiceworks
F. Welche Varianten der Kundenbetreuung bietet ZipBooks an?
ZipBooks bietet folgende Optionen für Kundensupport:
Online-Support, Häufig gestellte Fragen, Wissensdatenbank