EventSentry Übersicht
Was ist EventSentry?
EventSentry ist eine hybride SIEM-Lösung (Sicherheitsinformations- und Event-Management), die Unternehmen eine Reihe von Tools bietet, darunter Ereignisprotokollüberwachung, Berichterstattung, Integritätsüberwachung, Compliance-Management, Netzwerküberwachung, Umgebungsüberwachung, Datenkonsolidierung, Active-Directory-Integration und mehr. Die Plattform kombiniert die Überwachung von Ereignisprotokollen in Echtzeit mit der Überwachung des Zustands, der Umgebung und des Netzwerks, um Unternehmen eine 360-Grad-Ansicht ihrer Server und Endpunkte zu bieten.
Die Ereignisprotokollüberwachungsfunktion in EventSentry ermöglicht es Nutzer*innen, Ereignisse in Echtzeit zu verfolgen, Nachrichten anhand nutzerdefinierter Parameter zu filtern und sie an die relevanten Personen oder Orte zu senden. Die Plattform ermöglicht den Abgleich von Ereignissen basierend auf Eigenschaften wie Quelle, Kategorie, Nachricht, ID und mehr sowie auf Platzhaltern und regulärem Abgleich. EventSentry kann verwendet werden, um den Systemzustand in Echtzeit zu überwachen und Hardware, Betriebszeit, Software, Anwendungen, Dateiänderungen, Prozesse und mehr zu verfolgen. Weitere Funktionen von EventSentry sind Umgebungsüberwachung, Webberichte, Compliance-Management, Echtzeitbenachrichtigungen und -alarme sowie Protokollkonsolidierung.
EventSentry Übersicht
Kosten
Preisoptionen
Preis-Leistungs-Verhältnis
---
EventSentry Funktionen
Märkte
Vereinigte Staaten von Amerika, Kanada, Australien, Japan, Deutschland
Unterstützte Sprachen
Englisch
Medien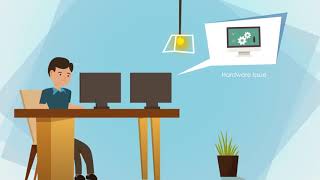 EventSentry Bewertungen
EventSentry Bewertungen
Preis-Leistungs-Verhältnis
4,9
100%
haben diese Anwendung empfohlen
First days of you I felt a little lost, then I use the help center and the videos that the company has and start working with it perfectly. They have an AWESOME customer care. They will reply your questions at their forum real quick.
---
EventSentry is used here to collate event logs, spot errors and trends in our network and security issues that need to be re-mediated. we've found it to be very useful in root cause analysis and troubleshooting network issues. the support staff are amazing and cannot be recommended enough!
---
The company our IT department is working for, is a small to mid size company (~550 users).
Our team consists of two system engineers, which makes it challenging to always keep track of changes and events on our Windows servers.
We invested some time in searching for a suitable SIEM product for Microsoft Windows eventlog consolidation and event notification.
After we found other solutions to be either overkill/pushy or overpriced, we decided to evaluate EventSentry.
The installation was straight forward and intuitive.
It came with several pre-configured Windows event log packages to filter out unrelevant event log noise and to give you a quick clue about how the system works:
Define...
..which event log / source to monitor
..the IDs you are interested in
..actions to take if the event occurs
Besides this important process of constantly monitoring the Windows event logs of all our Windows servers we soon found out that theres more for us:
- Monitor changes to important system files and directories
- Monitor MS Active Directory
- Monitor software installation and changes
- Consolidate custom log files like for Microsoft Exchange
- and so much more
To be honest, it took some time and testing until we had EventSentry configured to track all the relevant edges of our infrastructure.
But during that time it was always a pleasure to work with the not-buggy and intuitive GUI.
Also, we learned to love the Webinterface (WebReports) which displays all kind of status information and lets us search and filter through all the event logs and software products we use.
After 2-3 months EventSentry totally became a part of our daily work life, running stable and reliable.
This product is a valuable addition for our security roadmap, as it gives us the possibility to verify its effectiveness and automate counter measures.
And theres still a lot to discover and utilize (we currently only monitor Microsoft Windows systems).
Notable is also the customer support and documentation. Communication was always easy and directly.
A bug I reported was quickly fixed and even a feature request I sent in has been implemented within a very short time.
The documentation is comprehensive and useful.
Trialing the software was easy and seamlessly without notable impact on our servers, so you should defenetly give this a try!
---
Did a WebEx with my supervisor to demo EventSentry and show how I'm using it here in our East Coast office. Whenever my boss asked a question, I could display info and immediately provide an answer with just a few mouse clicks. Simple, fast, and on-point. He was very impressed.
Installation of upgrades has been smooth and easy. I don't worry that an upgrade will cause loss of my event log data.
Excellent documentation of EventSentry installation procedures, use of features, and troubleshooing methods.
My company is starting to purchase more licenses and expand use of EventSentry to more of our systems. It's exactly what we need for event log consolidation, auditing, and system management.
---
Vergleiche die Gesamtbewertung mit Alternativen
Mit Alternativen vergleichen
Vergleiche Nutzerempfehlungen mit Alternativen
Mit Alternativen vergleichen
EventSentry Preis
EventSentry Preis
Preis-Leistungs-Verhältnis
Vergleiche das Preis-Leistungs-Verhältnis mit Alternativen
Mit Alternativen vergleichen
EventSentry Funktionen
EventSentry Funktionen
Berichterstattung und Statistik
Zwei-Faktor-Authentifizierung
Vergleiche Funktionen mit Alternativen
Mit Alternativen vergleichen
Kategorien
EventSentry Häufig gestellte Fragen
EventSentry Häufig gestellte Fragen
Weiter unter folgen häufig gestellte Fragen über EventSentry.
F. Welche Preispläne bietet EventSentry an?
EventSentry bietet folgende Kostenpläne an:
Beginnt ab: 85,00 $
Preismodell: Einmalige Lizenz, Abonnement
Gratis Testen: Verfügbar
F. Was sind die Hauptfunktionen von EventSentry?
Wir haben keine Informationen über die Funktionen von EventSentry
F. Wer sind die typischen Nutzer von EventSentry?
EventSentry hat die folgenden typischen Kunden:
Großunternehmen, Mittlere Unternehmen
F: Welche Sprachen werden von EventSentry unterstützt?
EventSentry unterstützt die folgenden Sprachen:
Englisch
F. Welche Preispläne bietet EventSentry an?
EventSentry hat folgende Preismodelle:
Einmalige Lizenz, Abonnement
F. Unterstützt EventSentry mobile Geräte?
Wir haben keine Informationen darüber, welche Geräte EventSentry unterstützt
F. Mit welchen anderen Applikationen integriert EventSentry?
Wir haben keine Informationen darüber, welche Integrationen EventSentry hat
F. Welche Varianten der Kundenbetreuung bietet EventSentry an?
EventSentry bietet folgende Optionen für Kundensupport:
Telefon-Support, Online-Support, Häufig gestellte Fragen, Wissensdatenbank, Video-Anleitungen