ResNexus Übersicht
Was ist ResNexus?
ResNexus ist eine cloudbasierte Immobilienverwaltungslösung, die Unternehmen im Gastgewerbe dabei unterstützt, Prozesse im Zusammenhang mit Raumbuchungen, E-Mail-Marketing und Gästeverwaltung zu rationalisieren. Agenten können den integrierten Kalender verwenden, um monatliche oder tägliche Reservierungen basierend auf mehreren Kriterien wie Gastname, Ein- oder Auscheckdaten, Zahlungsstatus und mehr zu verfolgen.
Mit der ResNexus-Funktion für den Empfang können Unternehmen u. a. Kundenkontaktdaten, Zimmerpräferenzen und spezielle Ernährungsbedürfnisse erfassen. Mit dem Modul für Zimmerreinigung können Vorgesetzte Reinigungsanweisungen hinzufügen und Vorgänge basierend auf dem Zimmerstatus verfolgen, einschließlich "sauber", "schmutzig" oder "aufräumen". Das Management und die Leitung können Berichte erstellen, um Einblicke in Belegungsraten, Steuern, Reservierungen, Marketingprozesse und mehr zu erhalten.
ResNexus erleichtert die Integration in verschiedene Marketingkanäle Dritter, einschließlich Expedia, Booking.com und Trivago. Nutzer können nutzerdefinierte Websites erstellen und Markenlogos, Objektbilder, Beschreibungen und Bewertungen hinzufügen. Um Unternehmen dabei zu helfen, die Kundenloyalität zu verbessern, unterstützt ResNexus zeitnahe E-Mail-Bestätigungen, Geschenkgutscheine, Dankesnachrichten und Geburtstags-/Jubiläums-E-Cards.
ResNexus Übersicht
Kosten
Preisoptionen
Preis-Leistungs-Verhältnis
---
ResNexus Funktionen
Märkte
Vereinigte Staaten von Amerika
Unterstützte Sprachen
Englisch
Medien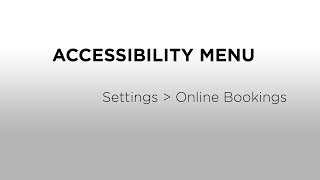 ResNexus Bewertungen
ResNexus Bewertungen
Preis-Leistungs-Verhältnis
4,5
96%
haben diese Anwendung empfohlen
ResNexus is cost effective based upon the number of properties you manage. I like how I am able to customize the functionality to fit the nuances of my properties. I run short term rentals and am able to manage my listings on a variety of 3rd party platforms like AirBnb, Homeaway, Expedia, Booking.com and TripAdvisor using ResNexus. I am very happy with what has worked well!
---
Excellent! The guys have been great! The rep is from the Pacific Northwest and was able to really design a great 'feel' & lend suggestions & provide SEO to bolster up my site. However, honestly, it took several months to get my website started. I signed up last November & did not get the landing page until March. This was not the reps' fault. I understand that ResNexus was understaffed due to the high volume of other Webervations users when signed on with ResNexus. I thought I was getting a complete website, but we ended up compromising on a landing page that I mostly had to build up on my time, with the rep's guidance. And, since my slow time is in winter, I did not (& have not) really get to build the site up due to lack of time on my end. I will have to get with them this fall to revisit and improve my site.
---
It's fairly intuitive but hard to find certain things because their placement keeps changing. Where the heck did you put our policies?
---
Overall its a great system- Its all you need to run all/most aspects of your business. I.E. your reservation page and your website are linked, links to a solid credit card merchant, reservation software is fairly intuitive. However, you will drive yourself to the point of insanity trying to make changes, and other things that aren't straight forward. I.E. a one night reservation.- That being said, customer service is always there to help. I feel that the price, is not too expensive for only having to pay one company that can do so many things for your business. My only suggestion to them is to update the reservation system, making it more user friendly or idiot proof. I've only been using it for a few months. Maybe I'll get it down by the end of the year! !!!.
---
It is easy to use for the basics and the more you use it the more useful modules you find. You can get as detailed as you want. Lots of automation of daily tasks. I did look at over a dozen companies before choosing ResNexus and I made the right choice.
---
Vergleiche die Gesamtbewertung mit Alternativen
Mit Alternativen vergleichen
Vergleiche Nutzerempfehlungen mit Alternativen
Mit Alternativen vergleichen
ResNexus Preis
ResNexus Preis
Preis-Leistungs-Verhältnis
Vergleiche das Preis-Leistungs-Verhältnis mit Alternativen
Mit Alternativen vergleichen
ResNexus Funktionen
ResNexus Funktionen
Abrechnung & Rechnungsstellung
Automatische Benachrichtigungen
Berichterstattung und Statistik
Online-Buchungsintegration
Vergleiche Funktionen mit Alternativen
Mit Alternativen vergleichen
Kategorien
ResNexus Häufig gestellte Fragen
ResNexus Häufig gestellte Fragen
Weiter unter folgen häufig gestellte Fragen über ResNexus.
F. Welche Preispläne bietet ResNexus an?
ResNexus bietet folgende Kostenpläne an:
Beginnt ab: 3,00 $/Monat
Preismodell: Abonnement
Gratis Testen: Nicht verfügbar
F. Was sind die Hauptfunktionen von ResNexus?
Wir haben keine Informationen über die Funktionen von ResNexus
F. Wer sind die typischen Nutzer von ResNexus?
ResNexus hat die folgenden typischen Kunden:
Kleine Unternehmen, Großunternehmen, Mittlere Unternehmen
F: Welche Sprachen werden von ResNexus unterstützt?
ResNexus unterstützt die folgenden Sprachen:
Englisch
F. Welche Preispläne bietet ResNexus an?
ResNexus hat folgende Preismodelle:
Abonnement
F. Unterstützt ResNexus mobile Geräte?
Wir haben keine Informationen darüber, welche Geräte ResNexus unterstützt
F. Mit welchen anderen Applikationen integriert ResNexus?
ResNexus kann in folgende Anwendungen integriert werden:
Authorize.net, SABRE
F. Welche Varianten der Kundenbetreuung bietet ResNexus an?
ResNexus bietet folgende Optionen für Kundensupport:
Telefon-Support, Online-Support, Häufig gestellte Fragen, Forum, Wissensdatenbank, Video-Anleitungen