GIMP Übersicht
Was ist GIMP?
GIMP ist eine Open-Source-Bildbearbeitungssoftware, die es Unternehmen, Grafikdesignern, Wissenschaftlern, Illustratoren und Fotografen ermöglicht, Bilder zu bearbeiten und zu retuschieren, Symbole zu entwerfen, Freihand-Kunstwerke zu erstellen und Dateien in verschiedene Formate zu konvertieren. Die Plattform verwendet mehrere Programmiersprachen, wie C++, Python, Scheme und Perl, zur Bearbeitung und Manipulation von Skriptbildern.
Mit GIMP können Unternehmen Widget-Themen, Symbolgrößen und Toolsets auf der Grundlage des Kunstwerks oder Designs auswählen, Animationen speichern und Bilder mit verschiedenen Tools wie dem Korrekturmodus und dem Kanalmixer verbessern. Die Lösung bietet mehrere Drittanbieter-Plug-ins, mit denen Fotografen mehrere Dateiformate und Bildfilter zur Software hinzufügen können. Illustratoren können eine Reihe von Maltools wie Pinsel, Bleistift, Klonen, Airbrush und Mischen einsetzen, um Kunstwerke und Designs nach individuellen Anforderungen zu erstellen.
GIMP unterstützt verschiedene Dateiformate wie GIF, PDF, JPEG, SVG und BMP und ermöglicht es Designern, Dateien von entfernten Standorten aus mit FTP-, HTTP-, SMB- und SFTP-Protokollen zu laden oder zu speichern. Unternehmen können den Speicherplatz verwenden, indem sie Dokumente mit archivierten Dateierweiterungen wie ZIP oder GZ speichern.
GIMP Übersicht
Kosten
Preisoptionen
Preis-Leistungs-Verhältnis
---
GIMP Funktionen
Märkte
Vereinigte Staaten von Amerika
Unterstützte Sprachen
Englisch
Medien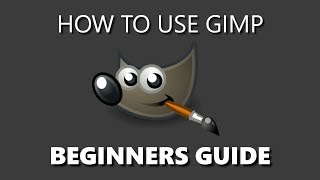 GIMP Bewertungen
GIMP Bewertungen
Preis-Leistungs-Verhältnis
4,8
89%
haben diese Anwendung empfohlen
With Gimp I am creating weekly flyers with products from our company. We can save an enormous amount of money by doing this by ourselves and not some external design company.
---
This software is simple and great for the entry-level artist. The artist will have to get a feel for the tools and experiment/ practice to learn what they do. This software works very well for the new artist so that they do not have to spend a fortune on higher-end software such as the Adobe Creative Cloud. The software is also limited so at one point the user will have to upgrade to finish certain projects.
---
It is perfect for me. Photoshop is very costly for me. Usually for my game development I use inkscape but for altering the output image , now I use gimp and experience is fine enough. I will surely recommend it to others
---
I love the fact that it is free, and I do recommend it as a free alternative to Photoshop. Especially to those individuals who are new to photo editing, and don't want to spend any money. My overall experience is good, but blotched with frustrations due to the poor GUI layout. There are a handful of file formats that it can convert to that photoshop cannot, so I will often import my work from photoshop and use it to export it to my desired file type.
---
It has multiple supports of languages such as C++, Perl, C, Scheme Python and many others. It provides a high quality framework for scripted images. It provides high-quality features for color management. It has large numbers of plugins and scripts. It can be used as an expert quality photo retouching program, a simple paint program, an online batch processing system, an image format converter etc. It allows you to open multiple images at a single time. It has various selection tools and panting tools.
---
Vergleiche die Gesamtbewertung mit Alternativen
Mit Alternativen vergleichen
Vergleiche Nutzerempfehlungen mit Alternativen
Mit Alternativen vergleichen
GIMP Preis
GIMP Preis
Preis-Leistungs-Verhältnis
Vergleiche das Preis-Leistungs-Verhältnis mit Alternativen
Mit Alternativen vergleichen
GIMP Funktionen
GIMP Funktionen
Automatische Benachrichtigungen
Berichterstattung und Statistik
Kundenspezifisches Branding
Vergleiche Funktionen mit Alternativen
Mit Alternativen vergleichen
Kategorien
GIMP Häufig gestellte Fragen
GIMP Häufig gestellte Fragen
Weiter unter folgen häufig gestellte Fragen über GIMP.
F. Welche Preispläne bietet GIMP an?
GIMP bietet folgende Kostenpläne an:
Preismodell: Kostenlos
Gratis Testen: Nicht verfügbar
F. Was sind die Hauptfunktionen von GIMP?
Wir haben keine Informationen über die Funktionen von GIMP
F. Wer sind die typischen Nutzer von GIMP?
GIMP hat die folgenden typischen Kunden:
Kleine Unternehmen, Großunternehmen, Mittlere Unternehmen
F: Welche Sprachen werden von GIMP unterstützt?
GIMP unterstützt die folgenden Sprachen:
Englisch
F. Welche Preispläne bietet GIMP an?
GIMP hat folgende Preismodelle:
Kostenlos
F. Unterstützt GIMP mobile Geräte?
Wir haben keine Informationen darüber, welche Geräte GIMP unterstützt
F. Mit welchen anderen Applikationen integriert GIMP?
Wir haben keine Informationen darüber, welche Integrationen GIMP hat
F. Welche Varianten der Kundenbetreuung bietet GIMP an?
GIMP bietet folgende Optionen für Kundensupport:
Wissensdatenbank, Online-Support, Video-Anleitungen