WORKetc
All-in-one-Business-Management-System. CRM + Social Media + Projekte + Fakturierung
Über WORKetc
WORKetc kombiniert CRM, Projektmanagement, Rechnungsstellung und mehr, um die Führung kleiner Unternehmen zu erleichtern.
Da geschäftskritische Daten alle in einer einzigen Anwendung bleiben, fließen die Informationen frei zwischen Management, Mitarbeitenden, Auftragnehmenden und Kundschaft. Die zahllosen alltäglichen Aufgaben lassen sich so effizient und deutlich einfacher strukturieren, integrieren und automatisieren.
WORKetc ist einfach, skalierbar und kann je nach Geschäftsanforderungen umfassend angepasst werden. Nutze es für all deine Geschäftsprozesse, von der Verwaltung von Kundschaft und der Planung von Projekten über die Nachverfolgung von Verkäufen und Fakturierung bis zur Führung von Arbeitszeitblättern und zur Freigabe von Dokumenten.
Mit WORKetc kannst du komplexe, benutzerdefinierte Außendienstgruppen erstellen, sodass du die für dich wichtigen Informationen zu Kontakten, Vertriebs-Leads, Supportfällen, Projekten usw. einsehen kannst.
Für 5 bis 100 Arbeitskräfte.
---
Bilder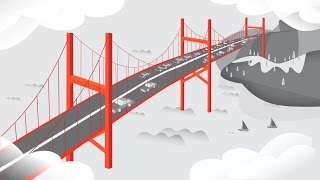 Du bist nicht sicher, ob WORKetc das Richtige ist?
Mit einer beliebten Alternative vergleichen
Preisoptionen
Kostenlose Version
Kostenlose Testversion
Preis-Leistungs-Verhältnis
Odoo
Nr. 1 Alternative zu WORKetc
Odoo ist eine vollständig integrierte und anpassbare Open-Source-Suite von Geschäftsanwendungen. Ein Großteil der...
monday.com
Nr. 2 Alternative zu WORKetc
monday.com ist ein cloudbasiertes Work OS, mit dem Teams Workflow-Anwendungen in wenigen Minuten erstellen können, um...
Bitrix24
Nr. 3 Alternative zu WORKetc
Bitrix24 ist eine kostenlose Cloud- und Open-Source-Kollaborationsplattform, die Tools für CRM, Aufgabenstellung sowie...
Scoro
Nr. 4 Alternative zu WORKetc
Scoro ist eine cloudbasierte Business-Managementsoftware, die Projekt- und Arbeitsmanagement, CRM, Angebotserstellung,...
Preis-Leistungs-Verhältnis
---
Hast du WORKetc bereits?
Andere Softwarekäufer brauchen deine Hilfe! Produktbewertungen helfen uns allen, die richtigen Entscheidungen zu treffen.
Zeigt 5 von 85 Bewertungen
Gesamtbewertung
Bedienkomfort

Kundenbetreuung
work[etc] has surprisingly strong project management features of a combination product.
Bewertet am 7.12.2015
We were highly impressed by the capabilities that work[etc] has built into its project management...
We were highly impressed by the capabilities that work[etc] has built into its project management module. It represents a tremendous value for a SMB entity that needs an integrated solution. It compares very favorably vs. the leader in the space which had been our "go to" in the Google for Work Ecosystem. If we have more sophisticated needs, we would jump to another product which supports Agile, Scrum and point estimates which EVERYONE but for the OCD PMP types and engineers just HATES!
It provides the basis for a PSA platform that beats the stuffing out of Xero's sister produce due to its much tighter integration with Google For Work, and it is a tremendous add in to any side of what we call Functional Triangle Workflow. [which is explained at [http://abizinabox.com/abizinabox/apps/app-platforms/worketc-crm-customer-support-ticketing-project-management/functional-triangle-workflow/]
Branche: Maschinenbau oder Wirtschaftsingenieurwesen
Quelle der Bewertung
Gesamtbewertung
Bedienkomfort

Kundenbetreuung

Weiterempfehlungsquote

9.0

/10
WORKetc helps create an efficient and effective work day, anywhere
Bewertet am 6.10.2015
Vorteile
Since you can access WORKetc anywhere with an internet connection, by phone or computer, your business can travel with you. Whether you need access to contacts, projects, invoices, time sheets, or your calendar, it is all at your fingertips no matter where you are. Within a matter of seconds, everything you need is at your disposal. It gives you the ability to keep all communications with clients in one place, so that you can run your business efficiently. WORKetc is user friendly and easy to learn. They realize that companies rely on them to manage their business. WORKets runs smoothly, however, if an issue does arise, their response time is short. They work on resolving the issue as a matter of priority and provide updates and details of measures that will be taken to prevent the issue from occurring again.
Nachteile
While we are greatly pleased with how WORKetc allows us to run our business activity, we would like to see a few changes in the issue of quotes. Currently, the way it works is if I create a quote with a certain amount of hours of time on it, my next time sheet will show that amount of time. I view a quote as what I provide my client or potential client prior to them hiring us or approving the work, so I don't want it anywhere other than on that quote. Once they hire us I still don't want it anywhere until we've done the work or decided to bill it. Typically, we don't convert quotes to invoices but bill against the project and compare back to the quote when we create the invoice.
I'd also really like to be able to attach a quote to a project, we often provide additional work on a project requiring additional quotes to be created for that specific project - as it is now it becomes cumbersome when multiple projects for one client have multiple quotes.
Branche: Informationsdienst
Unternehmensgröße: 2–10 Mitarbeiter
Quelle der Bewertung
Gesamtbewertung
Preis-Leistungs-Verhältnis

Bedienkomfort

Kundenbetreuung
A myriad of CRM opportunities
Bewertet am 29.7.2015
I use WORK[etc] for managing the clients we have, the various sides of the business of offer,...
I use WORK[etc] for managing the clients we have, the various sides of the business of offer, projects and support cases. It's a great tool to have when working with a large number of various clients, projects that need a lot of space to expand, with detailed Sub-projects, ToDos and Support Cases.
Vorteile
The latest UI looks pretty neat, definitely more user-friendly. They have an App as well which does its job - always a plus. WORK[etc] Insiders is a great place to get a better understanding of what exactly WORK[etc] can do. WORK[etc] is a very comprehensive tool that any serious business should consider using.
Nachteile
It can be rather intricate, a more detailed and easily accessible type of manual should be provided or a simple link like: Get help for this page. When I first started using WORK[etc] I was freaking out thinking there's just too much to take in but with time, it started growing on me.
Branche: Musik
Unternehmensgröße: 2–10 Mitarbeiter

Täglich

für

Mehr als 2 Jahre

genutzt
Quelle der Bewertung
Gesamtbewertung
Preis-Leistungs-Verhältnis

Bedienkomfort

Kundenbetreuung

Weiterempfehlungsquote

8.0

/10
Good integrated CRM
Bewertet am 1.6.2017
We've seen benefits of integration. All our team members can collaborate on customer/client...
We've seen benefits of integration. All our team members can collaborate on customer/client interaction. No more email chains, ccs, bccs, etc.
Vorteile
The best feature of WorkEtc for us is the ability to link work Projects to Customer/Client records. We previously managed "projects" using FileMaker Pro, but this was clunky and not fully sharable with the entire team. WorkEtc allows us to link the Customer Record with a Project Record (such as a product rental or a product licence) and all the constituent emails. As a result, we have less important emails sitting in Outlook or Mail accounts on individual devices, and more integrated in the CRM.
Nachteile
The GUI is dated and a little clunky. The developers have been promising a new interface for several years now, but nothing has been delivered. It is a shame.
WorkEtc All-In-One CRM
Bewertet am 24.6.2014
Everyone knows the concept "best of breed" and typically vendors that focus on being best of breed...
Everyone knows the concept "best of breed" and typically vendors that focus on being best of breed for their flagship product will be more successful than one that offers an All-In-One product. The reason is that its hard to be best of breed at everything so they end up being best of breed at none.
WorkEtc is an exception to that rule as they have incorporated enterprise wide information management into one package and does it all very well. I have used SalesForce.com, SugarCRM, SharePoint, ZenDesk, Zoho, FreshDesk, Harvest, and more. While they are all great products and have their strengths none of them do it ALL or as well as WorkEtc. Best of all, in our case WorkEtc was less expensive after we compared using one system versus multiple subscriptions to other products.
Our sales team can now enter leads, that turn into customers, that later have projects, and then support. Employees can create time sheets and expenses related to customer projects that can be easily exported into our billing system. Support tickets are automatically tagged to customers and if necessary support employees can create a billable timesheet entry right from the ticket. We also use it to encourage internal communication using discussions and knowledge base articles.
Another thing to mention is the Google Apps integration. If you are using Gmail, the plug in is really handy. If by chance a customer emails me directly with an issue, I can create a new support ticket from the email message very easily. Also if you already have a document library in Google Drive, it can easily be shared within WorkEtc with just a few clicks.
Vorteile
All-In-One and does it well
Cost
Google Apps Integration
Complete Customer Life Cycle Management
Time and Expense Tracking with Export
Nachteile
Sometimes to many features and too much flexibility but they have made some UI changes lately that have helped out a lot.
WORKetc Häufig gestellte Fragen
Weiter unter folgen häufig gestellte Fragen über WORKetc.
F. Welche Preispläne bietet WORKetc an?
WORKetc bietet folgende Kostenpläne an:
Ab: 78,00 $/Monat
Preismodell: Abonnement
Gratis Testen: Verfügbar
F. Wer sind die typischen Nutzer von WORKetc?
WORKetc hat die folgenden typischen Kunden:
2–10, 11–50, 51–200, 201–500
F: Welche Sprachen werden von WORKetc unterstützt?
WORKetc unterstützt die folgenden Sprachen:
Chinesisch, Chinesisch (traditionell), Deutsch, Dänisch, Englisch, Finnisch, Französisch, Griechisch, Hindi, Italienisch, Japanisch, Koreanisch, Litauisch, Niederländisch, Norwegisch, Polnisch, Portugiesisch, Rumänisch, Russisch, Schwedisch, Spanisch, Tschechisch, Ungarisch, Vietnamesisch
F. Unterstützt WORKetc mobile Geräte?
WORKetc unterstützt die folgenden Geräte:
Android (mobil), iPhone (mobil), iPad (mobil)
F. Mit welchen anderen Applikationen integriert WORKetc?
WORKetc kann in folgende Anwendungen integriert werden:
Box, Dropbox Business, Evernote Teams, Google Calendar, Google Drive, Google Workspace, Microsoft Outlook, Quickbooks Online, Xero
F. Welche Varianten der Kundenbetreuung bietet WORKetc an?
WORKetc bietet folgende Optionen für Kundensupport:
E-Mail/Helpdesk, FAQ/Forum, Wissensdatenbank, Telefon-Support
Ähnliche Kategorien
Sieh alle für WORKetc gefundenen Softwarekategorien an.