TeamSupport Übersicht
Was ist TeamSupport?
Cloudbasierte Kundenservice- und Help-Desk-Software, die für B2B-Technologie- und Softwareunternehmen mit externer Kundenbetreuung entwickelt wurde.
TeamSupport ist eine für Business-to-Business-Kundenbetreuung entwickelte Help-Desk-Software. Möchtest du endlich die Übersicht über deine Kund*innen behalten und Tickets zuverlässig Unternehmen zuordnen können? Die nutzerfreundliche Kundendatenbank mit hierarchischen Strukturen, anpassbaren SLAs und dem Customer-Health-Index hilft dir, Tickets auf mehreren Ebenen zu verwalten, um die Supportkosten zu senken und gleichzeitig die Kundenerfahrung zu verbessern.
Hast du es satt, endlose E-Mails zu versenden, um ein Problem zu ermitteln? Die integrierte Bildschirmaufzeichnung und der Video-Live-Chat erleichtern die Kommunikation mit Kund*innen, so dass du Probleme schneller lösen kannst. Suchst du nach einer besseren Lösung? Teste die B2B-fokussierten Kollaborationstools, erweiterte Berichterstattung, Produkte und Inventar, Kundenselbstbedienung, native Integrationen und mehr.
Suchst du nach einer besseren Lösung? Teste die B2B-fokussierten Kollaborationstools, erweiterte Berichterstattung, Produkte und Inventar, Kundenselbstbedienung, native Integrationen und mehr.
Die komplette Kundendatenbank ermöglicht es dir, alle Kundeninteraktionen zu sehen, nicht nur einzelne Tickets. Verwalte Kund*innen auf Firmen- oder Kontaktebene, anstatt nur eine Sammlung von Tickets zu sehen. Wenn Kund*innen mit dir Kontakt aufnehmen, siehst du sofort, welche anderen Mitarbeiter*innen dieses Unternehmens Kontakt aufgenommen haben und welche Produkte die jeweiligen Kund*innen gerade haben. Du kannst deine Kund*innen proaktiv verwalten, anstatt nur auf Help-Desk-Anfragen zu reagieren. Die Funktion "Verwandte Tickets" ermöglicht es dir sogar, separate Tickets miteinander zu verknüpfen.
Anpassbare SLAs bieten die Flexibilität, mehrere SLAs pro Unternehmen oder Produkt abzudecken, Zeitzonen und Feiertage zu berücksichtigen und eine Pause auf der Grundlage festgelegter Kriterien zu machen, damit du nie wieder einen Servicevertrag verpasst.
Interne Kollaboration in Echtzeit bringt Transparenz für jeden in deinem Team, so dass du kompliziertere Probleme lösen, Informationen über Kund*innen oder Tickets austauschen und Produktentwickler*innen und Vertrieb auf dem Laufenden halten kannst, um ein besseres Vorfallmanagement zu ermöglichen.
Vollständig integrierte Bildschirm- und Videoaufzeichnungen ermöglichen es den Agent*innen, detaillierte Anweisungen zu versenden, Schulungsvideos für die Wissensdatenbank zu erstellen oder deine Kund*innen Bildschirmaufnahmen vom jeweiligen Problem machen zu lassen.
Intelligent-Submission-Deflection schlägt automatisch Artikel aus der Wissensdatenbank vor, wenn deine Kund*innen beginnen, ihr jeweiliges Problem zu beschreiben, wodurch das Problem oft gelöst wird, ohne dass ein neues Ticket erstellt werden muss.
Erweitertes Kundenserviceportal, das entwickelt wurde, um sich direkt in deine Website zu integrieren, sodass deine Kund*innen rund um die Uhr Antworten erhalten können: Kund*innen können Tickets einreichen und prüfen, die Wissensdatenbank durchsuchen, Bildschirmaufzeichnungen hinzufügen/Dateien anhängen und an Community-Foren teilnehmen.
Im visuellen Kundenchat können Agent*innen und Kund*innen mit Audio oder Video chatten, um Probleme schneller zu erkennen und zu lösen.
TeamSupport ist extrem einfach zu bedienen, und die Standardeinrichtungen ermöglichen eine schlüsselfertige Nutzung, so dass du sofort loslegen kannst!
TeamSupport Übersicht
Kosten
Preisoptionen
Preis-Leistungs-Verhältnis
---
TeamSupport Funktionen
Märkte
Vereinigte Staaten von Amerika, Kanada, Vereinigtes Königreich, Australien, Indien, Deutschland, Mexiko
Unterstützte Sprachen
Englisch
Media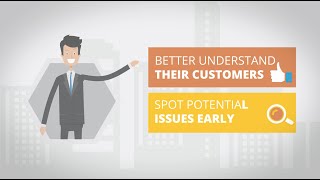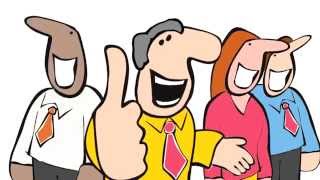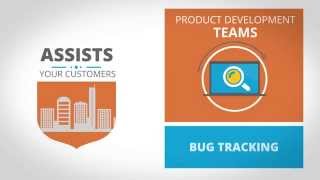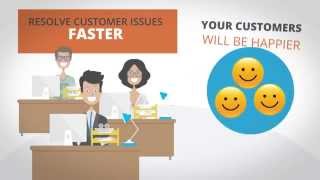 TeamSupport Bewertungen
TeamSupport Bewertungen
Preis-Leistungs-Verhältnis
4,4
93%
haben diese Anwendung empfohlen
We use it as our one-stop shop for all IT service issues. We utilize a 3rd party provider for network and hardware setup type needs, but our users are now trained to simply use our internal Team Support service desk for all things IT related. We triage and forward to our 3rd party IT provider, as needed, but most things we are able to self serve from our internal IT team. Our users know that we are responding and feel like their IT needs are being serviced much quicker and more accurately the first time.
---
I personally like Team Support as it has optimized our business operations considerably. We create support tickets on this platform. We are able to track our inventory, we are able to create support tickets and keep them open till the issue is resolved. We are able to schedule email reports about the overall use of our company time and resources. We are delighted to see that Team Support is bringing new features on a periodic basis.
I truly appreciate the webinars conducted by Team Support where they talk about new features and how to make best use of the software. I have acquired some interesting insights during the webinars and passed it on to my peers.
Overall we like Team Support as it meets our current requirements and expectations .
---
We use TeamSupport to address incoming software issues from our customer base. It is relatively easy to communicate with our customers, and we are able to store a variety of customer information so it is all available in one place. The application has also made it extremely easy to track our KPI's and make improvements to our processes and team.
---
Getting the system configured for our particular use has been "tricky". It is working for us, but there are some limitations that make it difficult in some areas. For instance, notification via text message should be based on "who is on-call". As it is, I can notify, but I have no-way to denote who is "on-call". So, there may be some way to do this and change the external calls/texting based on it, but it isn't intuitive. Another issue has been with refreshing the screens. (we need to manually do that) However, this system is working for us an our clients, overall, and has met 90% of our needs. Working with customer service, we have had to resolve our own issues on occasion, which is a frustration. (no ideas presented to us, and we just "found" a way)
---
The Team Support team has always felt like a valued partner. If ever need assistance or help they are always will to help. We have been able to manage our tickets in one location with all team members being able to see the tickets. The ability to have a Knowledge Base deflect ticket during the ticket creation is a great feature to reduce the number of tickets.
---
Vergleiche die Gesamtbewertung mit Alternativen
Mit Alternativen vergleichen
Vergleiche Nutzerempfehlungen mit Alternativen
Mit Alternativen vergleichen
TeamSupport Preis
TeamSupport Preis
Preis-Leistungs-Verhältnis
Vergleiche das Preis-Leistungs-Verhältnis mit Alternativen
Mit Alternativen vergleichen
TeamSupport Funktionen
TeamSupport Funktionen
Anpassbare Berichterstellung
Automatische Benachrichtigungen
Benutzerdefinierte Felder
Berichterstattung und Statistik
Kundenspezifisches Branding
Vergleiche Funktionen mit Alternativen
Mit Alternativen vergleichen
Kategorien
TeamSupport Häufig gestellte Fragen
TeamSupport Häufig gestellte Fragen
Weiter unter folgen häufig gestellte Fragen über TeamSupport.
F. Welche Preispläne bietet TeamSupport an?
TeamSupport bietet folgende Kostenpläne an:
Beginnt ab: 50,00 $/Monat
Preismodell: Abonnement
Gratis Testen: Verfügbar
F. Was sind die Hauptfunktionen von TeamSupport?
Wir haben keine Informationen über die Funktionen von TeamSupport
F. Wer sind die typischen Nutzer von TeamSupport?
TeamSupport hat die folgenden typischen Kunden:
Kleine Unternehmen, Großunternehmen, Non-Profit, Mittlere Unternehmen
F: Welche Sprachen werden von TeamSupport unterstützt?
TeamSupport unterstützt die folgenden Sprachen:
Englisch
F. Welche Preispläne bietet TeamSupport an?
TeamSupport hat folgende Preismodelle:
Abonnement
F. Unterstützt TeamSupport mobile Geräte?
TeamSupport unterstützt die folgenden Geräte:
Android, iPhone, iPad
F. Mit welchen anderen Applikationen integriert TeamSupport?
TeamSupport kann in folgende Anwendungen integriert werden:
Akita, CozTel, Customer Thermometer, Help Desk Migration, Natero, Nicereply, Twitter, VICIdial, Wordpress, Zoho SalesIQ
F. Welche Varianten der Kundenbetreuung bietet TeamSupport an?
TeamSupport bietet folgende Optionen für Kundensupport:
Häufig gestellte Fragen, Forum, Wissensdatenbank, Online-Support, Telefon-Support, Video-Anleitungen