Insightly Übersicht
Was ist Insightly?
Insightly bietet kleinen und mittleren Unternehmen aus diversen Branchen wie Fertigung, Beratung, Gesundheit, Wellness, Medien und anderen eine Customer-Relationship-Management-Software. Mit über 1,5 Millionen Nutzern weltweit ist Insightly die beliebteste CRM-Software der Welt.
Ein einfaches und dennoch leistungsstarkes CRM-System. Insightly wurde von Grund auf für die Verwaltung von Kundenbeziehungen entwickelt und stellt sicher, dass das, was verkauft wird, tatsächlich geliefert wird und die Erwartungen der Kunden übertrifft.
Insightly erweitert die Vorteile eines traditionellen CRM, indem alle wichtigen Produktfunktionen in eine Customer-Relationship-Plattform eingebunden werden, mit der du in jeder Phase des Customer Lifecycle relevante und aussagekräftige Interaktionen durchführen kannst – von der ersten E-Mail an und darüber hinaus.
Insightly Übersicht
Kosten
Preisoptionen
Preis-Leistungs-Verhältnis
---
Insightly Funktionen
Märkte
Vereinigte Staaten von Amerika, Kanada, Vereinigtes Königreich, Australien, China
und 3 weitere
, Indien, Japan, Deutschland
Unterstützte Sprachen
Englisch, Französisch, Portugiesisch, Spanisch
Medien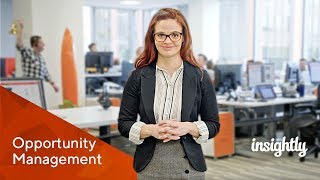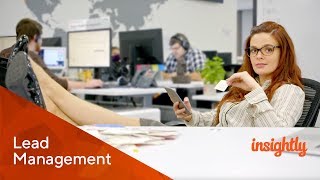 Insightly Bewertungen
Insightly Bewertungen
Preis-Leistungs-Verhältnis
3,9
75%
haben diese Anwendung empfohlen
Insightly CRM has offered us a solution to practically all our samples, thanks to it I have obtained a lot of reliability to the projects that are carried out in the office maintaining the conviction that we constantly obtain more and better results. It is fully customizable and adaptable to our requirements, also thanks to this we have been able to capture a large number of new customers, renew contracts and interests with customers within our company. It is a very attractive tool and the results have been very professional, its functionality is totally successful and will recover your investment in the blink of an eye, do not miss the opportunity to obtain a system to manage relationships with your customers and enhance each area that makes up your company, being fully customizable to whatever your requirement.
---
We have only been using Insightly for a couple of weeks, but overall I've liked it a lot. Prior to using Insightly, we were manually note-taking in Word documents for each client. Each time that a lead was converted, we then had to go and update everything. Now that we are able to integrate all of our notes, contacts, emails, etc. into one system, the workload has drastically lightened.
---
You can optimize your sales processes as you can track and control the performance of your sales teams and the status of sale deals. It allows you an easy task repetition by building sets of automated activity. You can create leads where all the information regarding your customers can be stored, and you can easily send automated emails to such leads. Its dashboard feature gives you easy reporting on the overall performance of your business and is customizable.
---
This is a product I wanted to like so much. We have been using Insightly for many years. We were attracted to it because it combined CRM and Project Management. Over the years they have improved the CRM aspect, but have left PM virtually untouched. Their support is haphazard and they often introduce new *features* which cause problems - like the day Google Contact Sync stopped working, or the day Google Contact Sync started duplicating contacts in Google etc. Because we signed up so long ago, we have an excellent pricing model. If we were paying more I would be really dissatisfied.
Oh and they are just appalling at sharing their product roadmap. It's like driving a manual shift car as the mechanic is fitting new gears as you speed up.
---
I use this daily to not lose my mind while trying to figure out information on a customer. More often than not I have to refer to our Insightly contact database to get all the information I need without having to wait on a customer to get back to me saving me on average maybe a full hour of productivity each day. Couldn't recommend it more for maintaining contacts between teams.
---
Vergleiche die Gesamtbewertung mit Alternativen
Mit Alternativen vergleichen
Vergleiche Nutzerempfehlungen mit Alternativen
Mit Alternativen vergleichen
Insightly Preis
Insightly Preis
Preis-Leistungs-Verhältnis
Vergleiche das Preis-Leistungs-Verhältnis mit Alternativen
Mit Alternativen vergleichen
Insightly Funktionen
Insightly Funktionen
Anpassbare Berichterstellung
Automatische Benachrichtigungen
Benutzerdefinierte Felder
Berichterstattung und Statistik
Kundenspezifisches Branding
Vergleiche Funktionen mit Alternativen
Mit Alternativen vergleichen
Kategorien
Insightly Häufig gestellte Fragen
Insightly Häufig gestellte Fragen
Weiter unter folgen häufig gestellte Fragen über Insightly.
F. Welche Preispläne bietet Insightly an?
Insightly bietet folgende Kostenpläne an:
Beginnt ab: 29,00 $/Monat
Preismodell: Kostenlos, Abonnement
Gratis Testen: Verfügbar
F. Was sind die Hauptfunktionen von Insightly?
Wir haben keine Informationen über die Funktionen von Insightly
F. Wer sind die typischen Nutzer von Insightly?
Insightly hat die folgenden typischen Kunden:
Kleine Unternehmen, Großunternehmen, Non-Profit, Freie Mitarbeiter, Mittlere Unternehmen
F: Welche Sprachen werden von Insightly unterstützt?
Insightly unterstützt die folgenden Sprachen:
Englisch, Französisch, Portugiesisch, Spanisch
F. Welche Preispläne bietet Insightly an?
Insightly hat folgende Preismodelle:
Kostenlos, Abonnement
F. Unterstützt Insightly mobile Geräte?
Insightly unterstützt die folgenden Geräte:
Android, iPhone, iPad
F. Mit welchen anderen Applikationen integriert Insightly?
Insightly kann in folgende Anwendungen integriert werden:
Bitium, Campaign Monitor, Easy Insight, Freshdesk, Google Drive, HappyFox, Mad Mimi, QuickBooks Online, Vision Helpdesk, Zapier
F. Welche Varianten der Kundenbetreuung bietet Insightly an?
Insightly bietet folgende Optionen für Kundensupport:
Häufig gestellte Fragen, Wissensdatenbank, Online-Support, Video-Anleitungen, Forum