Vend Übersicht
Was ist Vend?
Vend ist ein POS-System für den Erfolg im Einzelhandel, von einer bis hin zu mehr als 100 Filialen. Die Lösung wird von Einzelhändlern jeder Art und Größe verwendet, um das ultimative Kundenerlebnis zu schaffen und den Verkauf, den Bestand, die Kundschaft und mehr zu verwalten.
Die Anwendung ist schnell, intuitiv und funktioniert auf jedem Gerät, sodass du dich darauf konzentrieren kannst, deine Kundschaft glücklich zu machen, anstatt auf deine Technologie. Egal ob Mac, PC oder iPad, der reaktionsschnelle Verkaufsbildschirm von Vend funktioniert wunderbar und sieht toll aus. Vend funktioniert offline, sodass du auch dann weiter verkaufen kannst, wenn das Internet ausfällt. Vend synchronisiert deine Verkäufe automatisch erneut, sobald du wieder online bist.
Vend arbeitet mit einer breiten Palette von Hardware. Schließe einfach einen Netzwerk-Bondrucker und einen Barcode-Scanner an und schon bist du bereit. Es könnte sogar mit Druckern, Kassen und Barcode-Scannern funktionieren, die du bereits besitzt.
*Neu* Kunden können mit ihrem Handy deinen Shop einsehen und über ihr PayPal-Konto bezahlen. Erreiche über 100 Millionen PayPal-Nutzer und lerne deine Kundschaft besser kennen.
Hole dir eine kostenlose 30-tägige Testversion von Vend. Keine Kreditkarte erforderlich. Ganz ohne Verpflichtungen.
Vend Übersicht
Kosten
Preisoptionen
Preis-Leistungs-Verhältnis
---
Vend Funktionen
Märkte
Vereinigte Staaten von Amerika, Kanada, Vereinigtes Königreich, Australien
Unterstützte Sprachen
Englisch
Medien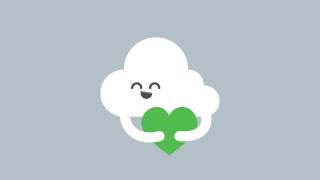 Vend Bewertungen
Vend Bewertungen
Preis-Leistungs-Verhältnis
4,2
86%
haben diese Anwendung empfohlen
Vend is a POS Platform that has helped us run our business smoothly. We love the ease of configuration and customization that is available. Looking forward to our growth expansion, we have concluded that we have made a right selection for a POS platform. It is a basically a Plug & Play installation for a new site with minor issues for a start up new store once you have your business running under Vend.
---
The simplicity to set up the inventory does save our staff a lot of time. The integration for the receipt printer, payment terminal, and cash drawer is also pretty simple. And if you run into any issues, the customer supports were also quick to respond. If you are an entrepreneur who just opened shop, I'd recommend going with Vend.
---
We have been using Vend for 2 years in a retail shop.
Cons;
Beware Employers if you want your staff to enter in "new stock" no matter how junior they maybe they will be able to see all you sales history totals daily monthly, your financial health. Are you ok with that ?
If you don't have many new stock items then that may be fine, but in my case we have new products monthly so all my staff get to see how the business is doing and they see the big amounts of money coming in leading to discussions and justifications about the expenses with union delegates. Would you as an employer really want that, all your sensitive business data out there for all who enter in new stock to see ?? Would you be ok with a competitor finding out you business health ? I,m not. !!
Moving forward what I would like to see in Vend is a stock entry window, or a class just above general cashiers but, below managers for stock entry and stock management, creating new items etc.
Well that is my only Con .
(Pros)
If that mentioned above is not a problem for you then the rest of Vend is great !!!
Download it and try it out for free, see if it is for you .
For me sadly, it's a deal breaker and after two years I'm looking for another POS solution.
---
Thorough reporting, cost effective, reduces our workload. Easier management of inventory.
---
Being able to set up quickly, access from the cloud and use on multiple devices are jut some of the benefits to me.
---
Vergleiche die Gesamtbewertung mit Alternativen
Mit Alternativen vergleichen
Vergleiche Nutzerempfehlungen mit Alternativen
Mit Alternativen vergleichen
Vend Preis
Vend Preis
Preis-Leistungs-Verhältnis
Vergleiche das Preis-Leistungs-Verhältnis mit Alternativen
Mit Alternativen vergleichen
Vend Funktionen
Vend Funktionen
Anpassbare Berichterstellung
Automatische Benachrichtigungen
Benutzerdefinierte Felder
Berichterstattung und Statistik
Kundenspezifisches Branding
Vergleiche Funktionen mit Alternativen
Mit Alternativen vergleichen
Kategorien
Vend Häufig gestellte Fragen
Vend Häufig gestellte Fragen
Weiter unter folgen häufig gestellte Fragen über Vend.
F. Welche Preispläne bietet Vend an?
Vend bietet folgende Kostenpläne an:
Beginnt ab: 99,00 $/Monat
Preismodell: Abonnement
Gratis Testen: Verfügbar
F. Was sind die Hauptfunktionen von Vend?
Wir haben keine Informationen über die Funktionen von Vend
F. Wer sind die typischen Nutzer von Vend?
Vend hat die folgenden typischen Kunden:
Kleine Unternehmen, Großunternehmen, Non-Profit, Mittlere Unternehmen
F: Welche Sprachen werden von Vend unterstützt?
Vend unterstützt die folgenden Sprachen:
Englisch
F. Welche Preispläne bietet Vend an?
Vend hat folgende Preismodelle:
Abonnement
F. Unterstützt Vend mobile Geräte?
Vend unterstützt die folgenden Geräte:
iPad
F. Mit welchen anderen Applikationen integriert Vend?
Vend kann in folgende Anwendungen integriert werden:
Collect Loyalty, Deputy, Orderhive, QuickBooks Online, Stitch Labs, Timely, Unleashed Software, Workato, Xero, ecomdash
F. Welche Varianten der Kundenbetreuung bietet Vend an?
Vend bietet folgende Optionen für Kundensupport:
Häufig gestellte Fragen, Forum, Wissensdatenbank, Online-Support, Telefon-Support, Video-Anleitungen