Wimi Übersicht
Was ist Wimi?
Wimi ist ein komplettes Tool für die Zusammenarbeit, mit dem Teams besser und effizienter zusammenarbeiten können. Wimi macht jedes Teammitglied dank zahlreicher integrierter Services produktiver. Wimi ist sehr einfach zu implementieren. Die intuitive Benutzeroberfläche garantiert eine hohe Nutzung und viele Vorteile für das Unternehmen.
Wimi enthält die wichtigsten Tools für produktives Teamwork: Dokumentenaustausch und -synchronisierung, Aufgabenmanagement, Kalenderfreigabe und Kommunikationstools wie Chat- und Videokonferenzen mit Bildschirmfreigabe.
Die Preise von Wimi sind sehr wettbewerbsfähig und bieten eine hervorragende Investitionsrentabilität mit einem durchschnittlichen Produktivitätszuwachs von 10 %.
Wimi Übersicht
Kosten
Preisoptionen
Preis-Leistungs-Verhältnis
---
Wimi Funktionen
Märkte
Vereinigte Staaten von Amerika, Kanada, Vereinigtes Königreich, Australien, China
und 5 weitere
, Indien, Japan, Deutschland, Brasilien, Mexiko
Unterstützte Sprachen
Arabisch, Deutsch, Englisch, Französisch, Italienisch, Portugiesisch, Spanisch
Medien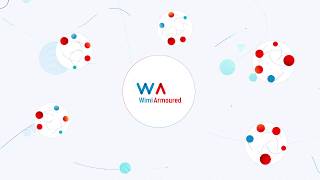 Wimi Bewertungen
Wimi Bewertungen
Preis-Leistungs-Verhältnis
4,7
96%
haben diese Anwendung empfohlen
I have been a full-stack Webmaster for 10 years. I use Wimi for 2 years and believe me, Wimi has changed my productivity in just a few days .. A real revolution!
Exceptional ease of use and I weigh my words! for having tried his 3 main competitors - complicated or obscure interfaces ... without comments.
Wimi knew how to use our collaborative working software our natural habits of use of our computer.
This has the enormous advantage of not having to learn for days how a new software works.
Wimi is as easy to use as when the very first iPhone came out in the world of telephony!
Everything is intuitive and rich in features!
Do like me be productive, organized with disconcerting ease! Save time, win your employees, customers and partners by using Wimi, the next-generation software that brings professionals from all over the world together in a central location and in a real office.
The success of your projects and those of your clients and partners only depends on your curiosity to test Wimi free for 14 days. So do not wait!
It is by testing a product that one really makes one's efficiency, not letting it absorb through cleverly constructed advertisements.
Tesla, Total, Sephora, Shazam, SNCF, Publiciseto use Wimi, you know why?
Test Wimi 14 days for free and you will understand why for yourself! ;-)
It integrates OneDrive, Dropbox, Box Google Drive, Skype, Zapier etc.
A huge congratulations to the developers and the CEO who had the idea of this French innovation
---
We use to have tasks, calendars, sharing system.... none allowed me to do exactly what I needed. Then we found Wimi....
In one sign in, my team and I were able to share documents, tasks, follow projects, keep a historical log of the work done by projects and clients.
We used logos and images for each client, so quickly and with just one look we're able to go to the client project. I'm glad we found wimi
---
Très mauvaise. Je ne recommande pas. Préférable de s'outiller de slack + dropbox qui communiquent facilement avec des plateformes externes plutôt que d'essayer de tout centraliser avec cet outil ingérable.
---
I've been using Wimi for years. I've seen the platform evolving and new functions appearing. The document sharing tool offers advanced functions and took into account users' feedbacks. From the moment the synchronisation of the documents in a local folder has been possible, Wimi really became a core tool in our daily work, greatly facilitating the interaction among people, working in different departments, places, even working home, as well as with partners.
---
Wimi solve communication and collaboration issues we've had before by providing functionalities we need, essentially, in a single platform.
---
Vergleiche die Gesamtbewertung mit Alternativen
Mit Alternativen vergleichen
Vergleiche Nutzerempfehlungen mit Alternativen
Mit Alternativen vergleichen
Wimi Preis
Wimi Preis
Preis-Leistungs-Verhältnis
Vergleiche das Preis-Leistungs-Verhältnis mit Alternativen
Mit Alternativen vergleichen
Wimi Funktionen
Wimi Funktionen
Automatische Benachrichtigungen
Berichterstattung und Statistik
Gemeinsamer Arbeitsbereich
Kundenspezifisches Branding
Werkzeuge zur Zusammenarbeit
Vergleiche Funktionen mit Alternativen
Mit Alternativen vergleichen
Kategorien
Wimi Häufig gestellte Fragen
Wimi Häufig gestellte Fragen
Weiter unter folgen häufig gestellte Fragen über Wimi.
F. Welche Preispläne bietet Wimi an?
Wimi bietet folgende Kostenpläne an:
Beginnt ab: 9,00 $/Monat
Preismodell: Kostenlos, Abonnement
Gratis Testen: Verfügbar
F. Was sind die Hauptfunktionen von Wimi?
Wir haben keine Informationen über die Funktionen von Wimi
F. Wer sind die typischen Nutzer von Wimi?
Wimi hat die folgenden typischen Kunden:
Kleine Unternehmen, Öffentliche Verwaltung, Non-Profit, Freie Mitarbeiter, Mittlere Unternehmen
F: Welche Sprachen werden von Wimi unterstützt?
Wimi unterstützt die folgenden Sprachen:
Arabisch, Deutsch, Englisch, Französisch, Italienisch, Portugiesisch, Spanisch
F. Welche Preispläne bietet Wimi an?
Wimi hat folgende Preismodelle:
Kostenlos, Abonnement
F. Unterstützt Wimi mobile Geräte?
Wimi unterstützt die folgenden Geräte:
Android, iPhone, iPad
F. Mit welchen anderen Applikationen integriert Wimi?
Wimi kann in folgende Anwendungen integriert werden:
Box, Dropbox Business, Evernote, FreshBooks, Google Drive, Google Workspace, Microsoft 365, Microsoft Project, Salesforce Sales Cloud, Stripe
F. Welche Varianten der Kundenbetreuung bietet Wimi an?
Wimi bietet folgende Optionen für Kundensupport:
Häufig gestellte Fragen, Wissensdatenbank, Online-Support, Telefon-Support, Video-Anleitungen, Forum