Pike13 Übersicht
Was ist Pike13?
Geschäftsinhaber sollten sich auf ihre Kunden konzentrieren, statt unter administrativen Aufgaben begraben zu werden. Deshalb hat das Unternehmen Pike13 entwickelt.
Mit einfacher Planung, Kundenverwaltung und Zahlungsabwicklung macht es Pike13 – maßgeschneidert für den Auftritt und die Optik deines Unternehmens – dir leicht, dein Fitnessgeschäft oder deine Einrichtung für bildende Künste von jedem Smartphone, Tablet oder Desktop-Computer aus zu verwalten. Auf diese Weise kannst du dich darauf konzentrieren, dein Geschäft auszubauen und das zu tun, was du liebst.
Verfolge Umsatz-, Einnahmen- und Bindungsraten mit Echtzeitberichterstattung und -analysen.
Verfolge die Anwesenheit, schreibe Kunden in Kurse ein, aktualisiere oder bestätige den Kursplan und automatisiere Kurswartelisten.
Verwalte die Personalabrechnung ganz einfach, Buchhaltung für variable Preise, Trinkgelder, Boni und Provisionen.
Verwende Kundenprofile, um Verlauf, Fotos, Notizen, Zeitpläne und Zahlungen schnell anzuzeigen und zu aktualisieren, die auf einer mobilfreundlichen Plattform verfügbar sind. Mithilfe von Text- oder E-Mail-Benachrichtigungen können Kunden erfahren, ob Probleme mit ihrem Konto bestehen, sodass du sie angehen kannst, bevor sie zu einem größeren und teuren Problem werden.
Akzeptiere Zahlungen und verkaufe Mitgliedschaften von unterwegs und erhalte weniger komplexe, günstigere und transparente Händler-Verarbeitung ohne versteckte Gebühren. Sende, signiere und speichere digitale Kundenverträge und Verzichtserklärungen sicher durch die Integration in Smartwaiver.
Brande und automatisiere deine E-Mail-Kampagnen durch Integration in BrandBot, MailChimp und Emma.
Pike13 Übersicht
Kosten
Beginnt ab
129,00 $/Monat
Preisoptionen
Preis-Leistungs-Verhältnis
---
Pike13 Funktionen
Märkte
Vereinigte Staaten von Amerika, Kanada, Vereinigtes Königreich, Australien, Deutschland
Unterstützte Sprachen
Chinesisch (vereinfacht), Englisch, Niederländisch
Medien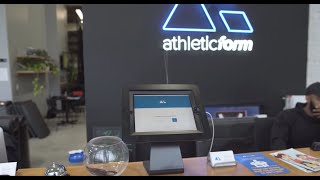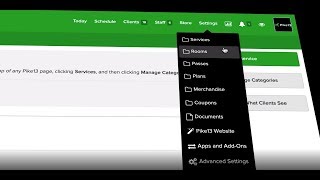 Pike13 Bewertungen
Pike13 Bewertungen
Preis-Leistungs-Verhältnis
4
80%
haben diese Anwendung empfohlen
Absolutely 100% positive and fantastic experience. Customers comment on how easy it is to use and I greatly value this software.
---
It's almost good. There are definitely things that need fixing, but they don't seem to care and are not evolving. I wish there was a customer service number though. I can't believe there is no way to get answers when you need them. Very disappointing.
---
Overall I was pretty happy the experience, eventually we decided to part ways though.
---
We looked at many others, from the low end to the very high end. We actually began deployment of another product and found that "the devil is in the details" - there were significant workarounds and changes to our business practices that would be required, and which we were not willing to make.
So we looked again, and found that, while not perfect, Front Desk did meet 100% of our "Must Have"s and the clear majority of our "Nice to Have" items without requiring us to squeeze into a predefined mold.
All the products out there have feature lists that sound great, but with most, the further we dug into actual implementation, the harder the task became. With Front Desk, instead I found that several of the business practices that make our school unique were handled very elegantly by the software. This is primarily due to the fact that Financials (payment plans, billing, etc.) are completely decoupled from Enrollments (maintaining Schedules, Attendance, etc). At first this was disorienting, but I soon realized it was the distinctive that provided much of the flexibility we needed.
---
Vergleiche die Gesamtbewertung mit Alternativen
Mit Alternativen vergleichen
Vergleiche Nutzerempfehlungen mit Alternativen
Mit Alternativen vergleichen
Pike13 Preis
Pike13 Preis
Beginnt ab
129,00 $/Monat
Preis-Leistungs-Verhältnis
Vergleiche das Preis-Leistungs-Verhältnis mit Alternativen
Mit Alternativen vergleichen
Pike13 Funktionen
Pike13 Funktionen
Anpassbare Berichterstellung
Automatische Benachrichtigungen
Benutzerdefinierte Felder
Berichterstattung und Statistik
Kundenspezifisches Branding
Vergleiche Funktionen mit Alternativen
Mit Alternativen vergleichen
Kategorien
Pike13 Häufig gestellte Fragen
Pike13 Häufig gestellte Fragen
Weiter unter folgen häufig gestellte Fragen über Pike13.
F. Welche Preispläne bietet Pike13 an?
Pike13 bietet folgende Kostenpläne an:
Beginnt ab: 129,00 $/Monat
Preismodell: Abonnement
Gratis Testen: Verfügbar
F. Was sind die Hauptfunktionen von Pike13?
Wir haben keine Informationen über die Funktionen von Pike13
F. Wer sind die typischen Nutzer von Pike13?
Pike13 hat die folgenden typischen Kunden:
Kleine Unternehmen, Großunternehmen, Öffentliche Verwaltung, Non-Profit, Freie Mitarbeiter, Mittlere Unternehmen
F: Welche Sprachen werden von Pike13 unterstützt?
Pike13 unterstützt die folgenden Sprachen:
Chinesisch (vereinfacht), Englisch, Niederländisch
F. Welche Preispläne bietet Pike13 an?
Pike13 hat folgende Preismodelle:
Abonnement
F. Unterstützt Pike13 mobile Geräte?
Pike13 unterstützt die folgenden Geräte:
Android, iPhone, iPad
F. Mit welchen anderen Applikationen integriert Pike13?
Pike13 kann in folgende Anwendungen integriert werden:
Bitium, Emma, Emma, Google Calendar, Listen360, Mailchimp, Microsoft Outlook, Ordyx, PayPal, Wordpress
F. Welche Varianten der Kundenbetreuung bietet Pike13 an?
Pike13 bietet folgende Optionen für Kundensupport:
Häufig gestellte Fragen, Wissensdatenbank, Online-Support, Telefon-Support